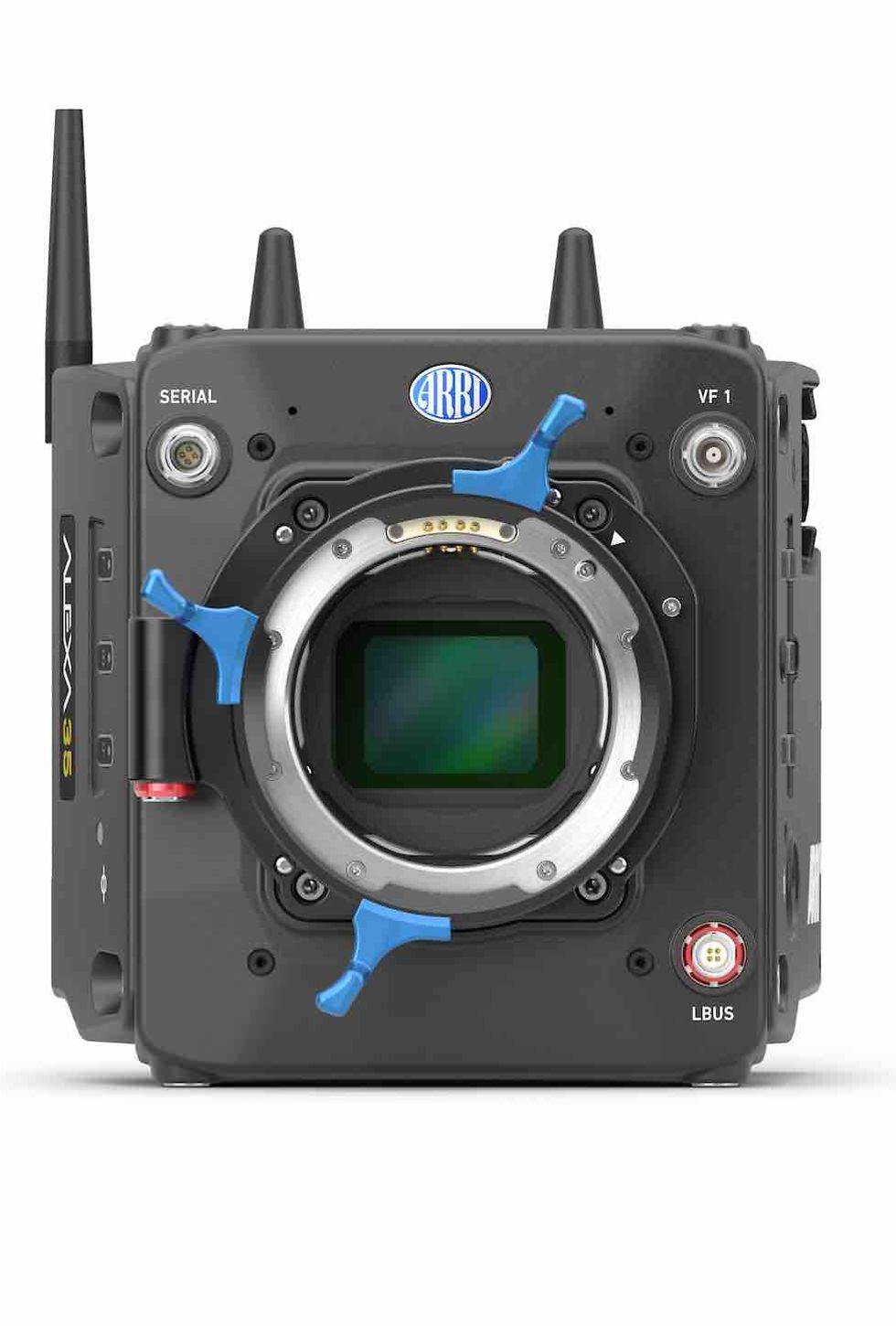 ALEXA 35 | ARRI's 4K Super35 Camera with a New Sensor
By Matthew Fresolone | June 1st, 2022
ARRI is back again, changing the game of digital cinema with its newest announcement, the ALEXA 35. The ALEXA 35 is a native 4K camera with a new sensor sensor, expanded dynamic range, an intuitive form factor, and even a new color space.
The Basics
This is ARRI's first new sensor in 12 years. The ALEXA 35 offers "more on-set creative control than ever before".
Sensor Type: Super35 ARRI ALEV 4 CMOS sensor
Sensor Photosites: 4608 x 3164
Image Circle: 33.96 mm
Resolution: 4608 x 3164
19 Sensor Modes (seen below)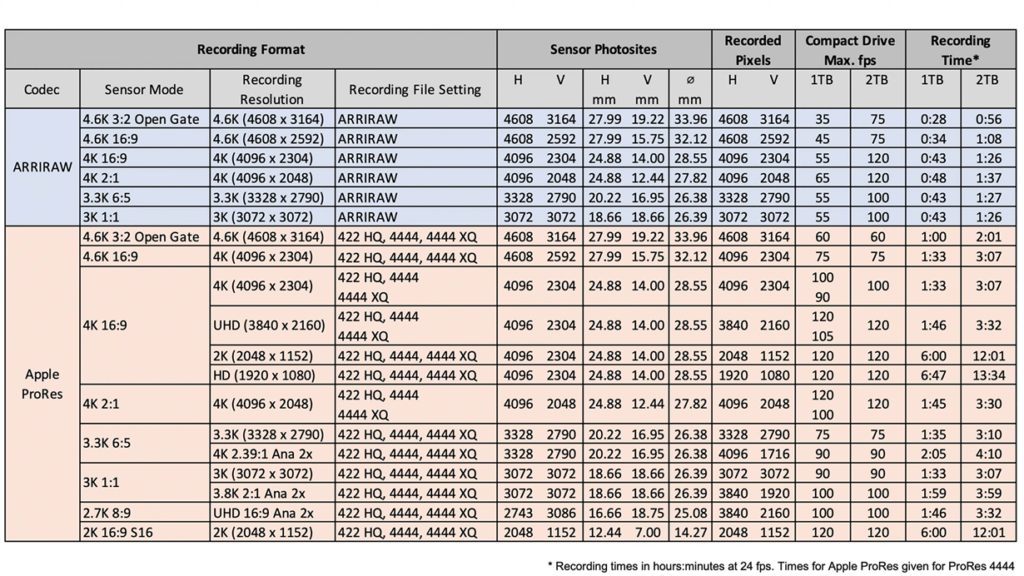 The physical features of the new ALEXA 35 includes new additions, such as a left display for stabilizer, drone and crane use. There are also features grandfathered in from past ALEXAs, such as the two internal scratch mics from the ALEXA MINI LF; also a 6-pin LEMO input, a 3.5mm headphone jack, embedded SDI audio, and the MVF-2 viewfinder with HDR/non-HDR options.
---
Better Dynamic Range
The most notable change in the
ARRI ALEXA 35
is its expanded dynamic range and low-light capabilities. The ARRI ALEXA 35 shoots more stops of dynamic range
than any other digital camera
. The new sensor is capable of shooting with 2.5 more stops than past ARRI cameras, and this change can be felt throughout the camera's menus. Of the expanded dynamic range: 1.5 stops have been added to the highlights, giving them a naturalistic roll-off reminiscent of roll-off on film, opposed to oppressive digital overexposure. This enhancement to the highlights could be seen as another nail in the coffin of large format analog shooting, or another step forward in bridging the gap between film and digital mediums. The other stop of expanded exposure has been added to the shadows, as you can see in the following ARRI promotion.
---
Low Light Performance
In terms of ISO, the ALEXA 35 can shoot anywhere from 160 to 6400 ISO. There is also a special noise reduction mode called Enhanced Sensitivity mode that bakes noise reduction into the image, imparting an upgraded clarity. Because it's irreversibly added to RAW footage, there are limitations to the formats you can shoot while in ES mode. For example, you can't shoot 4K 120fps in Enhanced Sensitivity mode. Additional dynamic range improvements have been included, such as Apple ProRes recording that has been upgraded from 10-bit LogC4 to 12-bit LogC4, in addition to a generally higher data rate than the Alexa Mini LF, and an 18-bit linear processing in-camera.
---
New LogC4 Color Space 
Along with the new sensor is ARRI's new REVEAL Color Science—an umbrella term covering a new image processing workflow and new color capabilities within the ALEXA 35 sensor. There is a new color space that is wider than Rec2020, titled ARRI Wide Gamut AWG4 . This color space allows users to capture highly saturated, pastel-colors that are normally harder to render in traditional color spaces. ARRI refers to the color space as being "Goldilocks" sized; that is large enough to capture new colors, but nimble enough to leave out "virtual" colors, which would not find accurate representation on any current monitor or display anyway.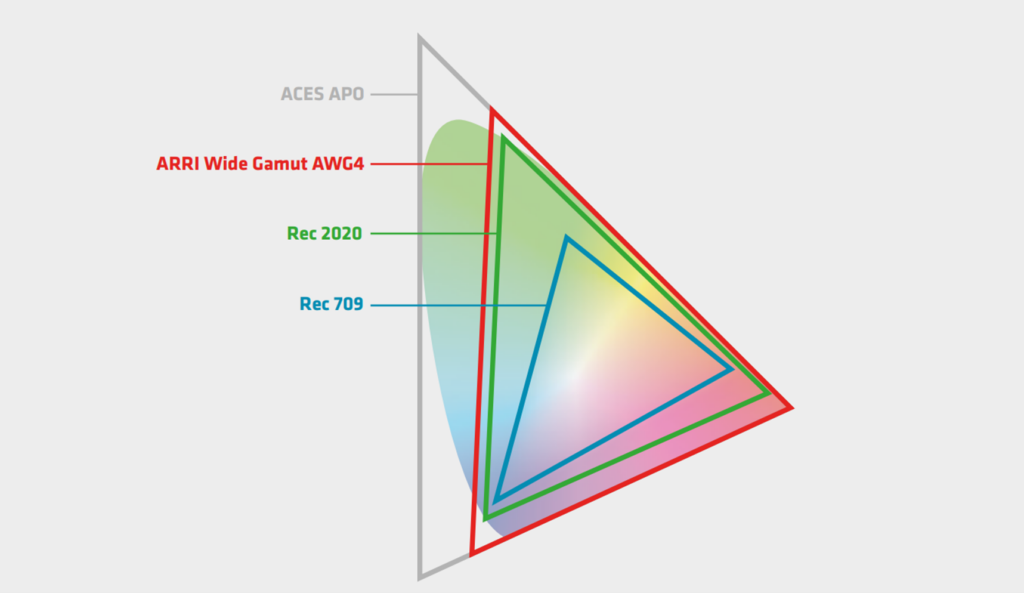 There's also the new Log4 to accompany the ALEXA 35's wider dynamic range. The 80% gray is darker than the standard LogC3 image, but it only takes a LUT to bring it back up. This brightness disparity is in display only, and leads to no detail loss in the Log4 image. In fact, there is greater detail in Log4, as the lower 80% gray is to make room for the enhanced dynamic range. ARRI provides a collection of recommended LUTs to use with LogC4 footage to assist in the grade. There are also textures included, which are akin to "overall looks" baked into the footage. They're subtle looks and should be tested on large displays first. The true-to-life default texture (K445 texture) can be used if productions wish to hold off on sharpening methods until post, or textures like the P425 Cosmetic can be used to recreate the skin and scenery details with a flattering patina. ARRI states that its menus of textures are optional and will continue to evolve.
---
The Bottom Line
The ALEXA 35 is an enormous step forward for digital imagery.  ARRI engineering teams spent years advancing its imaging technology, resulting in a digital camera that's breaking new ground for digital cinema. Although its progress is incremental, the ALEXA 35's expanded latitude is a monumental development. The ALEXA 35 is currently in production, but the exact prices and date of release have yet to be announced. In the meantime, check out
Bokeh Rentals'
vast inventory for your production needs!
---
Considering renting? Why not check out Bokeh Rentals'  ARRI packages!
•Rent the ARRI ALEXA Mini LF at Bokeh Rentals
Contact us to customize a package to suit your production needs at low prices!