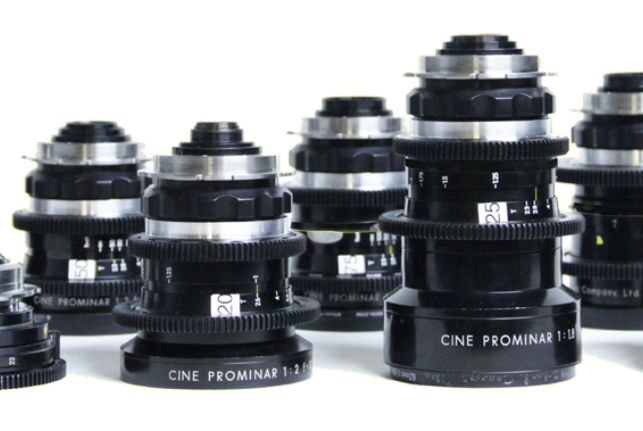 Best Vintage S35 Cine Lenses | Cooke, Kowa, Lomo, Canon
By Matthew Fresolone | August 29th, 2022
The foremost reason to purchase a vintage lens is for the "character". Especially nowadays, when the filmmaking process is almost entirely digitized, imperfection is hard to find. But, vintage lenses offer enough authenticity to bring character back to the medium.

Savvy cinematographers also find that vintage lenses are more durable, lightweight, and affordable than newer Super35 cine lenses.

Vintage lenses have rising in popularity as digital cameras advance. But they've also been rising in price! Learn the best vintage Super35 lenses out there and tips for buying them:


---
Cooke Speed Panchros
The original Cooke Speed Panchros were used on classics like
Casablanca
and
The Sound of Music;
and continued to be used throughout the twentieth century. The modern redesign of the Cooke Speed Panchro cinema lenses are known for its strong embrace of the "Cooke Look". The Panchros have a general, built-in sharpness but a complimentary softness that benefits faces. The out-of-focus areas also have a "swirliness" or smeary quality, giving these lenses its unique, painterly look.
The original Panchros from the '20s give easily to flares, since all filming was done under tightly controlled sets. The modern day rehousings and redesigns, however, are recoated for greater flare control.
Twenty-first century filmmakers have made great use out of the Panchros, with its painterly look rendering period pieces with rich character. Projects shot on the Cooke Speed Panchro include
Mr. Turner
,
Bohemian Rhapsody
, and the HBO miniseries 
Chernobyl. 
The T-stop range of the Panchros is quite practical for 2022 digital cinema. The entire lineup of Panchro primes has a maximum T-stop of T2.8. Additionally, all lenses have a focal rotation of 300° and a universal 110mm front diameter. The longer lenses of the
Panchro series
can cover full frame sensors. As far as physical capabilities go, the Panchros have exceptional close focus ranging from 8 inches to 2 feet.
---
Kowa Anamorphic Primes
The Kowa Anamorphics were built a few decades after the first Speed Panchros. The Kowas come from 1960s Japan and have been used in films like 
The Godfather Part II.
 The lenses were manufactured by a company called NAC Image Technology with a
rich history in boundary-pushing
optical design.
The Kowa Cine Anamorphic vintage lenses embrace a warmer, low contrast look that is unique among modern anamorphics. Nowadays, anamorphic is known for ultra-high contrast and cooler tones, such as its sleek, blue flares. But, the Kowa vintage lenses stand in firm contradistinction to the trend.
For this reason, Kowa Anamorphics have become quite popular in twenty-first century cinema. Rehoused Kowa cinema lenses have been used on films like
First Man
,
A Star is Born (2018),
and
Moonlight
. D.P. Matthew Libatique describes his use of the Kowa Anamorphics on 
A Star is Born: "
So the Cookes were kind of my base lens package and then when I wanted to get a dirtier look I would switch to the Kowa anamorphics. Most of the things you see on stage, specifically the tight shots of Bradley and Lady Gaga when they are performing, were shot on Kowa anamorphics."
---
Lomo Anamorphic Primes
The Lomo Anamorphic lenses are Russian designs produced in the '70s and '80s. They come in a simpler package of three: 35mm, 50mm, and 80mm. The three lenses are not uniform. They have widely different shapes and lengths—so much so that you might even need different follow focuses for the different lenses.
Lomos are famous for its messy optical effects, such as its easy, pronounced optical flares. These lens flares are low-contrast and low saturation, unlike newer lenses, which have louder, more solid flares. These vintage lenses showcase plenty of breathing, giving it a very old-school, analog look. The Lomo anamorphics have a buttery smooth look that is softer than the cold, "ultra-sharp" look of some newer lenses.
These rehoused anamorphic lenses are built on a PL mount, the standard for cinema lenses, with image circles that shoot Super35 format. The rehousing itself leaves the set of lenses with a remarkably cool black exterior containing red and yellow text, and even has the original "LOMO" typography. The 'L' in 'LOMO' is replaced by 'Л', a character in the Cyrillic alphabet, which is used in Russia. The Lomo anamorphics can be found in either square front or round front versions, with the latter in lower supply among resellers.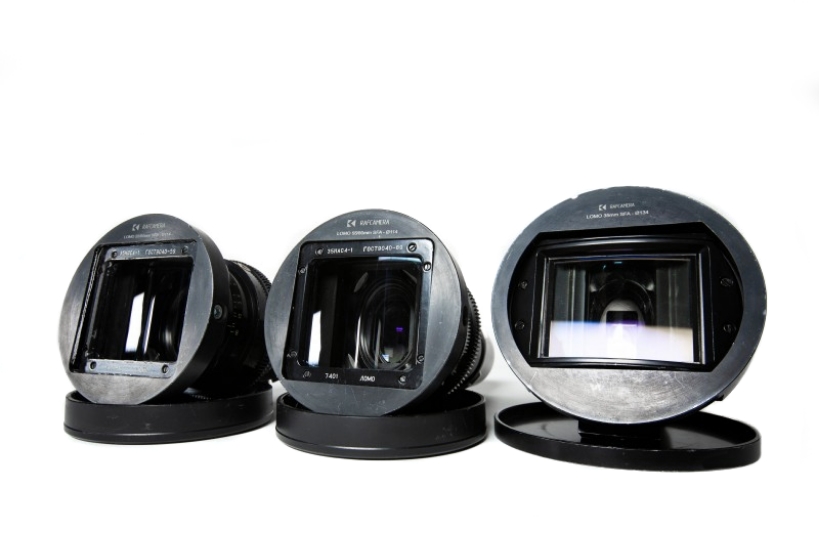 ---
Canon K-35 Primes
The Canon K-35 cine lenses had their heyday in the 1970s with such classics like 
Barry Lyndon 
and 
Aliens.
These K-35 primes are still cherish by cinematographers for their creamier renderings of human skin. They've been used plenty in twenty-first century products--on both digital and analog systems-- in films such as 
Her, Manchester By The Sea, 
and 
American Hustle
. This set of titles alone is indicative of the K-35's ability to bring character to the image that brings the film into another reality; whether it's a period piece or a near-future sci-fi.
Film aside, the Canon K-35s have found tremendous use on the small screen. The cinematographers of 
Preacher
, 
The Handmaid's Tale
, and 
Westworld
all use the Canon K-35s to cast a softer, warmer, and dreamier look than their sharper, modern-era counterparts.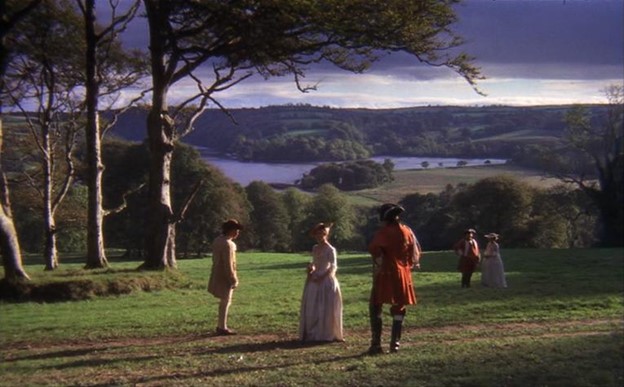 The Canon K-35s were employed by Barry Lyndon DP John Alcott to create images reminiscent of English paintings. Although no paintings were recreated, thousands of paintings served as a moodboard for Stanley Kubrick, John Alcott, and the Production Designer, Ken Adams.  (Note: the K-35s were not used in the famous candlelit or slow-zoom scenes).
---
Leica R
Last but not least: the Leica R vintage.
The Leica R vintage lenses are a fascinating combination of vintage and modern. Although they are rehoused, vintage lenses, they have an exceptional sharpness fit for modern standards. Generally, they are sharp, full-frame, and versatile.
The Leica R lenses are rare, and finding them could prove a lengthy process. See, the newer Leica lenses have serial numbers beginning with "340". These tend to have an overall cleaner look, with less artifacts and aberration than earlier models. Leica lenses with lower serial numbers (such as 270xx) have a more organic look with greater flaring, chromatic aberration, and less sharpness. According to cinematographer
Kevin Reyes
, the prices for Leica-R are always rising. So if you're putting together a Leica set from scratch, pay attention to serials and the quality of lens at stake. This way, your Leica-R package can have similar aesthetics and color rendition. The same goes renting: don't hesitate to ask a rental house for serial numbers.
---
Tips For Buying Vintage Lenses
Lastly, buying vintage lenses means purchasing over resellers like Ebay, which offer less security than an optical manufacturer's official site. So, it falls on the buyer to heavily research the serial numbers and condition of lenses. This includes learning about potential rehousings, or making plans for rehousing if you're buying originals.
As a rule of thumb, NEVER purchase from sellers you don't have the utmost faith in, and don't hesitate to ask questions or for photos of the products. Check out the video below from a Youtuber who fell for an Ebay scam while purchasing a Lomo anamorphic:
If you don't want to purchase lenses outright, or you want the security of a reputable rental house, why not check out vintage lenses from the LA-based
Bokeh Rentals?
---
Considering renting? Why not check out Bokeh Rentals equipment packages!
•Rent the TLS Cooke Speed Panchro Cinema Lenses at Bokeh Rentals
•Rent the P+S Technik Kowa Prominar Anamorphicsat Bokeh Rentals
•Rent the LOMO Square Front Anamorphic Lenses at Bokeh Rentals
•Rent the TLS Canon K35 Cine Lenses at Bokeh Rentals
•Rent the Leica R Summilux Primes Lenses Set at Bokeh Rentals
Contact us to customize a package to suit your production needs at low prices!