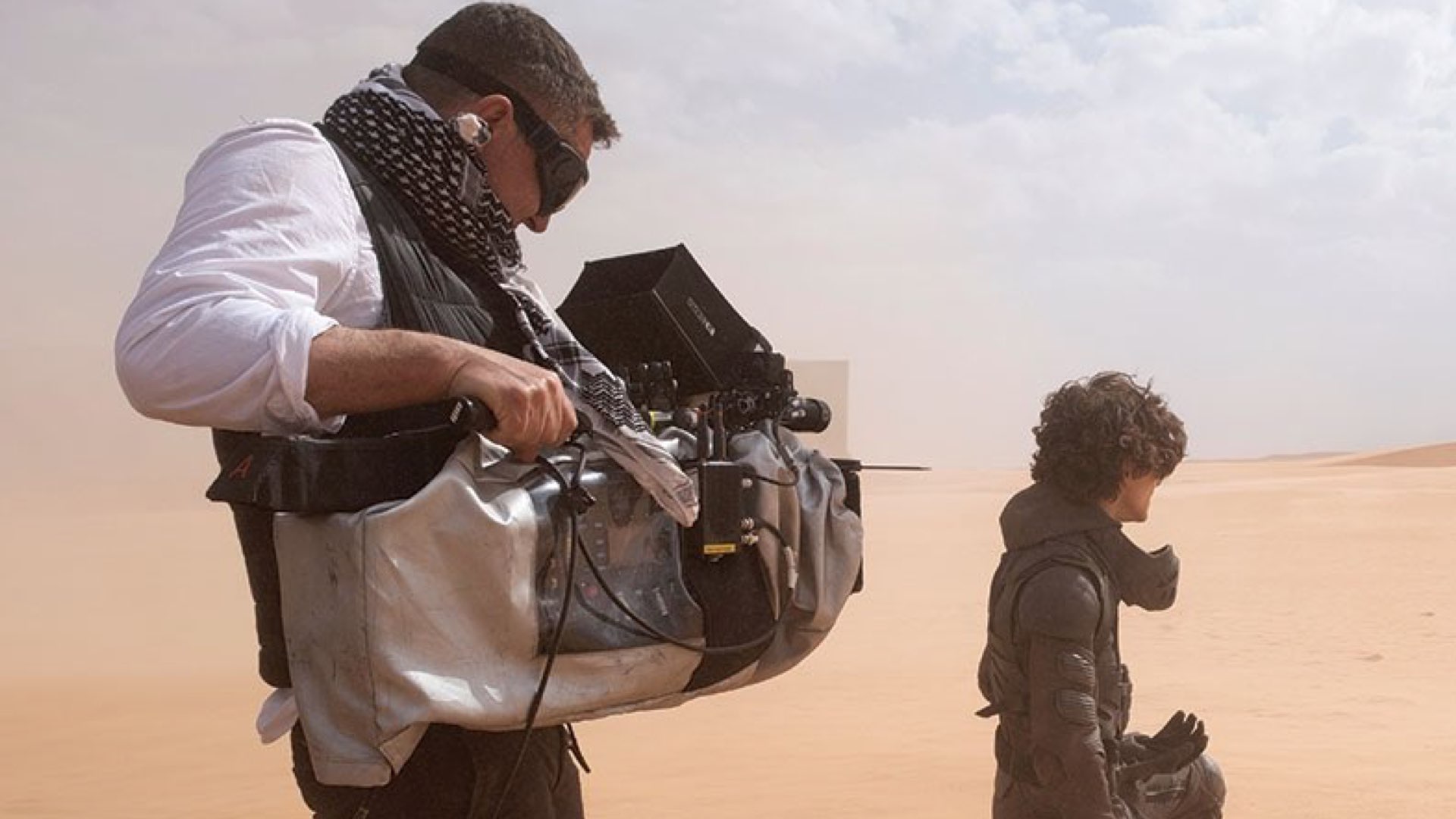 Oscars 2022 Cinematography – Cameras & Lenses Used
By Bokeh Rentals | February 1st, 2022


This year was a turbulent one for the film industry. The landscape has changed drastically, as some big-name films produced for theatrical instead went to streaming, the festival-to-streaming-platform pipeline has gained strength, and an in-flux industry was thrown even further by the second year of the COVID-19 pandemic.

Despite the industry unrest, this year has produced an exceptional set of films.

IndieWire reached out to the cinematographers in contention for the next Oscars ceremony to learn more about the gear used in the year's best movies.

Of those 29 camera breakdowns, Bokeh Rentals chose the top 10:

C'mon, C'mon
DP: Robbie Ryan, Dir: Mike Mills
Format: 2.8k ArriRaw
Camera: ARRI Alexa Mini
Lens: Panavision primos; Zoom 19-90/p vintage

This black-and-white drama from auteur Mike Mills had its look designed, in part, by the method of shooting, itself. As DP Robbie Ryan puts it, the ARRI Mini "held up well to all the other cameras and I felt it was very quick and versatile in the way we needed to shoot". Because the film's main narrative is broken up by strands of a podcasting storyline, the production used different lenses to segment the alternating story threads, which are all blended together under the blanket of black-and-white. As Ryan puts it to IndieWire, "It's a joy to work in the black and white world!"



Dune DP: Greig Frasier, Dir: Denis Villeneuve Format: Large format digital anamorphic and open gate spherical Camera: Alexa LF Lens: Panavision Ultra Vista Anamorphics; Panavision H series spherical

According to DP Greig Fraser, "film felt too nostalgic, and Alexa by itself felt, for this film, too digital" to capture the real-life desert environments of Dune. So, the filmmakers used vintage glass when shooting on the IMAX cameras, and employed "newer, yet curated glass in the Ultra Vista Anamorphics" when shooting non-IMAX systems. By incorporating vintage elements to be used with the newest, 8K Alexa LF, Fraser was able to give a tactile, real-world feel to this sci-fi epic. This strategy seemed to be across-the-board, since the filmmakers opted for practical sets, real locations, and practical effects to give life to the science fiction world. Fraser also notes that there was "a strict adherence to accurate lighting in every scenario" that "helped integrate the visual effects into the live action photography".



The French Dispatch
DP: Robert Yeoman, Dir: Wes Anderson
Format: 35mm film; 5213 for color, 5222 for black and white
Camera: ArriCam ST; ArriCam LT
Lens: Cooke S4's for the spherical 1.37 sequences; Arriflex Master Anamorphic for the anamorphic 2.40 sequences

Longtime collaborators Anderson and Yeoman first used the Cooke S4s on The Grand Budapest Hotel and "loved the look and character" of the lenses so much that they've used them again for The French Dispatch. Yeoman notes that he frequently fills the frame with Anderson's lively ensemble of actors—which wouldn't work with older, vintage anamorphics that tend to be sharp in the middle and softer on the outside of the frame. Therefore, Yeoman and Anderson chose to shoot The French Dispatch on the newer ARRI Master Anamorphics.



The Green Knight
DP: Andrew Droz Palermo, Dir: David Lowrey
Format: ArriRaw Opengate 6.5K
Camera: Alexa 65
Lens: ARRI DNA

According to Palermo, he and Lowrey "wanted the world of The Green Knight to feel wide and epic, yet intimate and immersive… the Alexa 65 allowed us to get close to our subjects without losing a sense of their place within a landscape". The ARRI DNA lenses are another combination of vintage and state-of-the-art, as it involves the retuning and rehousing of vintage lenses for Large Format frames; much like The Green Knight's dazzling mix of classic folklore with breathtaking digital filmmaking that speaks to our time.



Licorice Pizza
DP: Paul Thomas Anderson & Michael Bauman, Dir: Paul Thomas Anderson
Format: 35mm
Camera: Panavision Millenium XL
Lens: Panavision C Series and a few custom made lenses from Panavision

Interestingly, both Paul Thomas Anderson and Michael Bauman are credited as the Directors of Photography on this charming period piece. This collaboration, greatly indebted to the looks of 70s cinema like American Graffiti, employed the Panavision C Series lenses, as they "were an essential foundation for getting some of the classic looking '70s flares". Also, the team maintained a close relationship with Panavision, and used some custom lenses from the manufacturer, which they thoroughly experimented with in various camera tests that doubled as music video shoots in the year before production.





No Time To Die
DP: Linus Sandgren, Dir: Cary Jogi Fukunaga
Format: 35mm anamorphic 4-perf; IMAX 70mm 15-perf; 65mm 5-perf
Camera: Panavision XL2; IMAX MSM; IMAX MKIV; Panavision System 65; Arri 765; Arri 435; Arri 235
Lens: Panavision G-series anamorphic; IMAX Hasselblad

No Time to Die was shot by Oscar-winning cinematographer Linus Sandgren using a combination of both IMAX 65mm and anamorphic 35mm. Unlike most DPs nowadays, Sandgren doesn't like to depend on postproduction to find the film's look, as film allows him to capture most of the movie's look on the day. He notes, "I like to use celluloid for two reasons. One: because it expands my toolbox, where the look changes with the size of the negative, the type of stock and processing. And two: each frame is unique."



The Power of the Dog
DP: Ari Wegner, Dir: Jane Campion
Format: ArriRaw
Camera: Alexa LF
Lens: Panavision Ultra Panatar 1.3x Anamorphic

This straight-to-Netflix festival favorite relied upon a large format camera with exceeding technical capabilities that could handle both the extreme weather exteriors and delicate low light interiors pursued by veteran auteur Jane Campion. DP Ari Wegner "knew I needed a sensor whose technical limitations I was familiar with, so I could push it right to the edge of its capabilities without going beyond". He added, "When paired with older lenses, a modern sensor I think is particularly beautiful."



Red Rocket
DP: Drew Daniels, Dir: Sean Baker
Format: Super 16
Camera: ARRI SR-3
Lens: Panavision Auto Panatar 1.44x anamorphic lenses for super 16mm; Zeiss Super Speeds; Canon 11.5-138 zoom; Iscorama-54 1.3x front anamorphic adapter

From the jump, Baker and Daniels were intent on shooting Red Rocket on Super 16 anamorphic. Daniels describes the decision, "It added an elegance and sophistication that helped offset the grittiness of the story and the locations. We were after a more classic 70s look with zooms, comedic whip pans, invisible dolly shots and elegant one'rs". They shot with Panavision Super 16 lenses that were designed with a 1.44x squeeze factor to end up with an aspect ratio of 2.40.



tick, tick, BOOM!
DP: Alice Brooks, Dir: Lin-Manuel Miranda
Format: Redcode R3D 5:1 – 7k 6:5 – 2x Anamorphic
Camera: Panavision DXL 2 Sony Betacam with a Canon Macro
TV Zoom Lens; Canon Super 8 with fixed zoom lens
Lens: Panavision Anamorphic G-Series Detuned

DP Alice Brooks and director Lin-Manuel Miranda's visual conception of their Netflix musical-film was inspired by New York street photography. Panavision's anamorphic G-series de-tuned lenses helped place the film in its 1990 setting, while serving modern standards alongside the large format Millennium DXL 2, which has a RED Monstro sensor, 35 Megapixels, and can shoot with 16 stops of latitude. As Brooks says about her gear: "The special "lens recipe" we created combined with the large format camera allowed for an interesting mixture of techniques to create the feeling of aged, textured photography."



The Tragedy of Macbeth
DP: Bruno Delbonnel, Dir: Joel Coen
Format: 4K ArriRaw
Camera: ARRI Alexa LF
Lens: Cooke S7s

Delbonnel cites his search for a "modern black and white look" that made him and director Joel Coen excited to embrace the resolution, sharpness, and crisp rendering of the Alexa LF. They found the perfect lens series with the Cooke S7s, as they had a "roundness in the falloff" that played well with the lighting scheme of very hard shadows mixed with backgrounds of soft light. As Delbonnel told IndieWire, this pairing was his and Coen's interpretation of the story, and to them, it just felt right: "A movie is one interpretation of a story. A different director and a different cinematographer would have a different interpretation of the same script and it would be a different movie". He continues: "We just thought that Academy aspect ratio and black and white were a good way to support our first idea, which was: not fighting Shakespeare's language, be as 'abstract' as possible, and finally create a rhythm with light and shadows."



Rent state-of-the-art gear from Bokeh Rentals

Contact us to customize a package to suit your production needs at low prices!