ANGÉNIEUX OPTIMO PRIMES
Angenieux
$1,995/Day
$5,985/Week
$19,950/Month
The Optimo Primes are part of Angénieux's high-end, hyper-functional cinema prime series. State-of-the-art mechanics include a T1.8 aperture across the entire package's focal range while providing full-frame coverage. The impressive build quality is matched with the legendary Angénieux look– striking color rendition, excellent sharpness, and controlled flare response.
Angénieux Optimo Prime 21mm Lens
Angénieux Optimo Prime 28mm Lens
Angénieux Optimo Prime 40mm Lens
Angénieux Optimo Prime 50mm Len
Angénieux Optimo Prime 75mm Lens
Angénieux Optimo Prime 135mm Lens
Stunning Mechanics. Remarkable Consistency. Full Frame.
The striking Angénieux character packed within a sturdy, compact form factor
This prime series is known for its impressive mechanics, compact frame and lightweight form factor. Bokeh Rentals' Silver Set stretches from 21mm to 135mm with consistent T1.8 aperture and full frame 46.31mm image circle coverage. The Optimo's Integrated Optical Palette allows users to customize bokeh with the replaceable iris blade, insert internal glass optical element, and insert rear filter for image manipulation.
These full-frame, high-precision optics have a sharp image with incredible color rendition. The Optimo's clean imagery cuts down on loud visual elements like flares and almost completely minimizes aberrations. Universal 300° focus barrel rotation allows precise focus pulling across range.
21mm
28mm
40mm
50mm
75mm
135mm
T-Stop
T1.8
T1.8
T1.8
T1.8
T1.8
T1.8
Angular Rotation of Iris Scale
75°
75°
75°
75°
75°
75°
Min. Marked Object Distance
1'2″
1'2″
1'2″
1'4″
2′
3'3″
Max Front Diameter
3,74/95
3,74/95
3,74/95
3,74/95
3,74/95
3,74/95
Total Weight
<1.9/4.2
<1.7/3.75
<1.7/3.75
<1.7/3.75
<1.7/3.75
<2.0/4.4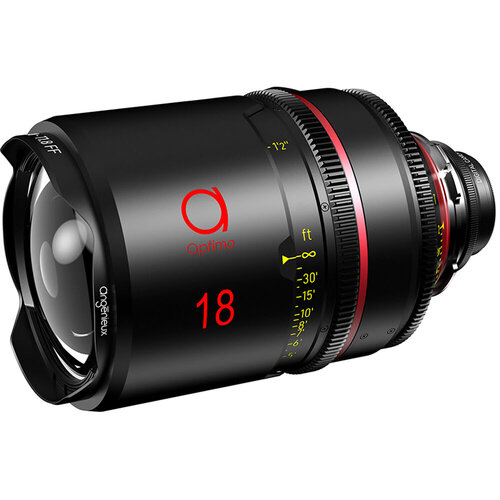 Feature Highlights:
Supports both Cooke /i and ARRI LDS metadata capture systems
Available with PL mount.
Anodized aluminum housing with common 95mm front diameter.
Common 46.31mm image circle enables full frame coverage
MASTERPIECES RECORDED WITH ANGENIEUX LENSES
Check out our favorite movies filmed with these lenses
GEAR IN ACTION
More information on these special lenses below
DON'T LET UNREASONABLE INSURANCE RATES STOP YOUR SHOOT
Get instant short term or annual policy insurance quote
Click here