SONY VENICE 2 CINE ALTA
Cinema Cameras
$2,250/Day
$6,750/Week
$22,500/Month
Featuring a 8.6K full-frame sensor with 15+ stops of dynamic range, the Venice is a large format beast. Dual-nave ISO and eight built-in ND filters give the cinematographer incredible flexibility with different lighting conditions.
FULL-FRAME DIGITAL CINEMA CAMERA WITH PHENOMENAL COLOR SCIENCE AND CREATIVE VERSATILITY.
The VENICE 2 builds upon the strength of the original VENICE with new features including a compact design, internal recording and the option for two different sensors: the newly developed full-frame 8.6K sensor or the original 6K VENICE sensor.  The VENICE 2 also inherits popular features from the original VENICE including color science, Dual Base ISO and 8-stops of built-in ND filters.
Sony Venice
Power Requirements
DC12 V (11–17.0 V) DC24 V (22–32.0 V)
Operating Temperature
0 ~ 40℃
Storage Temperature
-20℃–60℃
Mass
Approx. 4.3 kg (9 lb 6.6 oz)
Dimensions
152 x 158 x 250 mm (WxHxD excluding protrusions)
Power Consumption
Approx. 76W
Imaging Device
35 mm full size, single-chip CMOS image sensor
Imaging Device Pixel Count
50 M (total)
Built-In ND Filters
Clear, 0.3 (1/2), 0.6 (1/4), 0.9 (1/8), 1.2 (1/16), 1.5 (1/32), 1.8 (1/64) 2.1 (1/128), 2.4 (1/256)
ISO Sensitivity
ISO 800, ISO 3200 (Dual Base ISO)
Lens Mount
PL Mount E-mount (lever lock type, without supplied PL lens mount adaptor)
Latitude
15+ Stop
Select FPS
VENICE 2 with 8.6K image sensor (MPC-3628):
5.8K 17:9 1-90FPS
5.4K 16:9 1-90FPS
5.8K 6:5 1-48FPS**
8.2K 17:9 1-60FPS***
7.6K 16:9 1-60FPS***
8.6K 3:2 1-30FPS***

VENICE 2 with 6K image sensor (MPC-3626):
4K 2.39:1 1–12 fps, 4K 17:9/3.8K 16:9 1–110 fps 4K 4:3 1–75 fps**, 4K 6:5 1–72 fps**
6K 2.39:1 1–90 fps***, 6K 17:9/6K 1.85:1/5.7K 16:9 1–72 fps*** 6K 3:2 1–60 fps***

White Balance
2000–15000 Kelvin and Green/Magenta adjust, AWB
Gamma Curve
S-Log3
Recording Format
4K 17:9 (4096 x 2160): 23.98p, 24p, 25p, 29.97p, 50p, 59.94p
3.8K 16:9 (3840 x 2160): 23.98p, 24p, 25p, 29.97p, 50p, 59.94p
Recording Format (Audio)
LPCM 4ch , 24-bit 48-kHz
Media type
ExpressCard/34 slot x 2
SD card slot x 1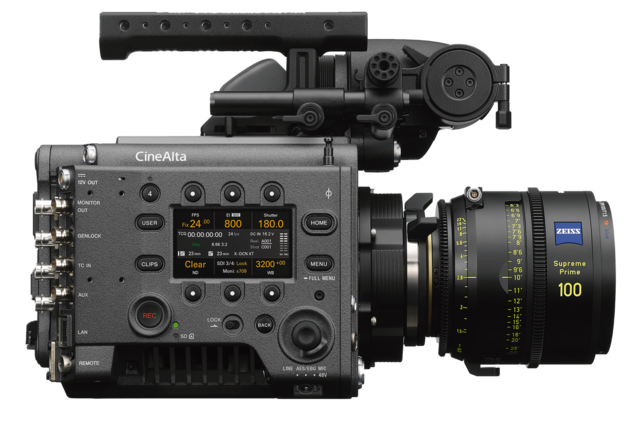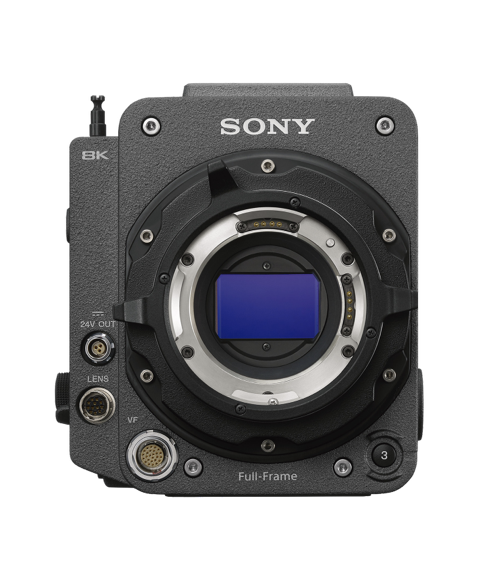 Feature Highlights:
New 8.6K Sensor
16 Stops of total latitude
Dual base ISO of 800/3200
Venice color science for natural, accurate skin tones
Internal recording options, two AXSM slots
8 stops of built in ND's
Familiar user interface
DON'T LET UNREASONABLE INSURANCE RATES STOP YOUR SHOOT
Get instant short term or annual policy insurance quote
Click here