TYPE SK PRIMES
Cinema Lenses
$995/Day
$2,985/Week
$9,950/Month
Spectacular high-speed glass with a rich history in optical manufacturing. The Type SK primes, named in homage to early Canon history, are made with glass from the Canon Rangefinder lenses of the early 1960s. These cinema primes have the pleasing characteristics of a vintage lens, with all the benefits of a modern rehousing: full frame coverage, fast T-stop, and limited chromatic aberration.
Type SK Prime 25mm T1.6 

Type SK Prime 35mm T1.6 

Type SK Prime 50mm T1.6

Type SK Prime 60mm T1.6 

Type SK Prime 85mm T1.6 

Type SK Prime 100mm T2.1 
FULL FRAME, VINTAGE CANON GLASS
Warm, vintage primes based off 60s Canon Rangefinder still photo lenses
The Type SK lenses have a warm color resonance and pleasing field curvature reminiscent of 60s optics. The soft cat's eye bokeh, most visible in long lenses with out-of-focus highlights, comes off feeling something in-between anamorphic and spherical bokeh. Altogether, the Type SK lenses have a soft, gentle image not seen in modern builds. 
The primes' full frame capability is integral to the Type SK's success in the modern environment. The 24mm and 35mm primes have corner vignettes on 36×24 sensors (they completely cover the 16×9 Alexa Mini LF sensor and the 5.7k 17:9 sensor on Sony Venice). 
| | 25mm | 35mm | 50mm | 60mm | 85mm | 100mm |
| --- | --- | --- | --- | --- | --- | --- |
| T-Stop | T1.6 | T1.6 | T1.6 | T1.6 | T1.6 | T2.1 |
| F-Stop | f/1.4 | f/1.4 | f/1.4 | f/1.4 | f/1.4 | f/2.0 |
| Focus Rotation | 330° | 330° | 330° | 330° | 330° | 330° |
| Front Diameter | 100mm | 100mm | 100mm | 100mm | 100mm | 100mm |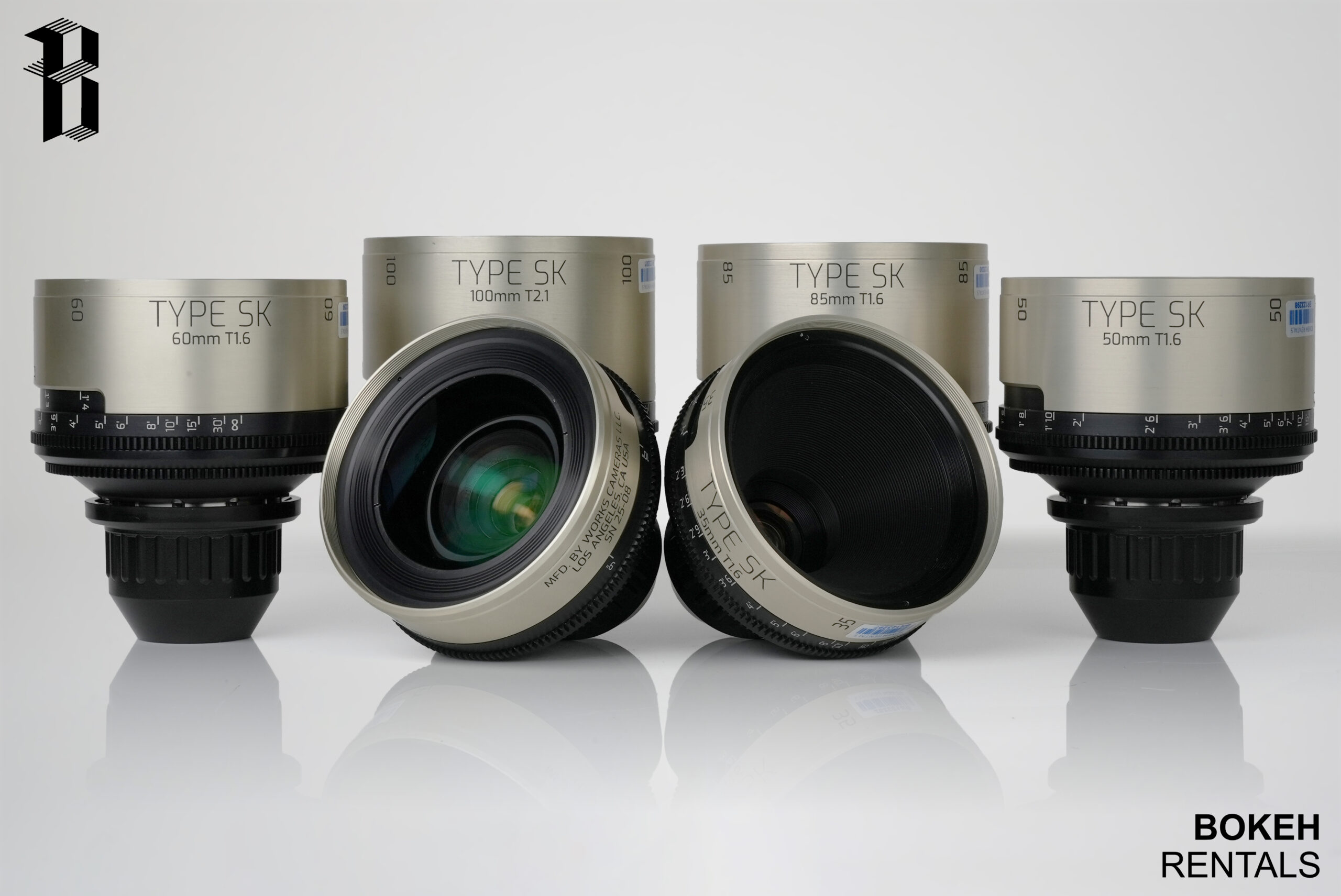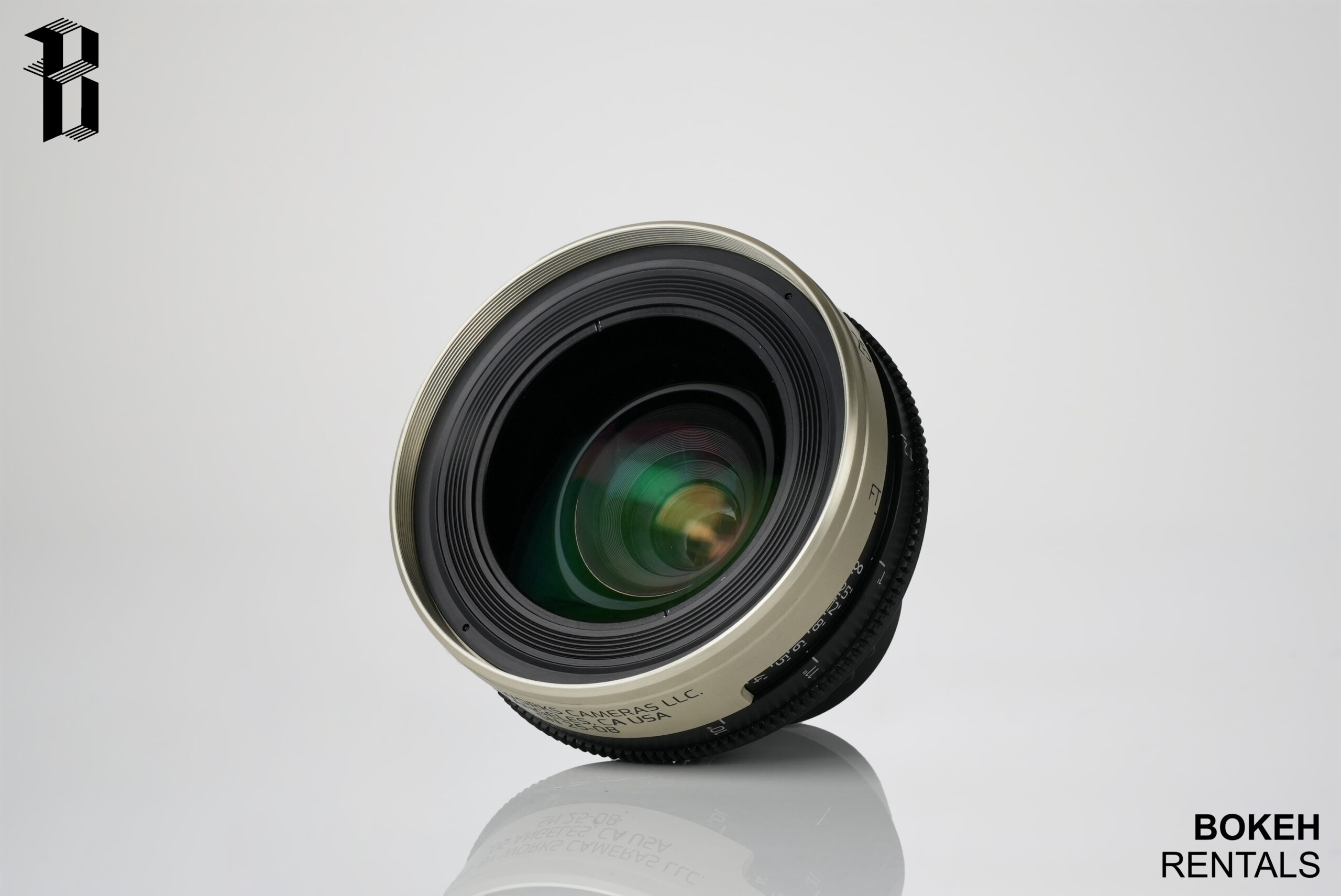 Feature Highlights:
Warm tone. Golden flares. Soft, flowing highlights.

Vintage character retained with modern benefits of fast T-stop, full-frame coverage.

Rehoused in durable casing with anodized finish.

"Type SK" refers to "Seiki Kogaku", the original Japanese name of what is now Canon Inc.

Look compared to Canon K35s, Panchros, and Super Baltars
GEAR IN ACTION
More information on these special lenses below:
DON'T LET UNREASONABLE INSURANCE RATES STOP YOUR SHOOT
Get instant short term or annual policy insurance quote
Click here