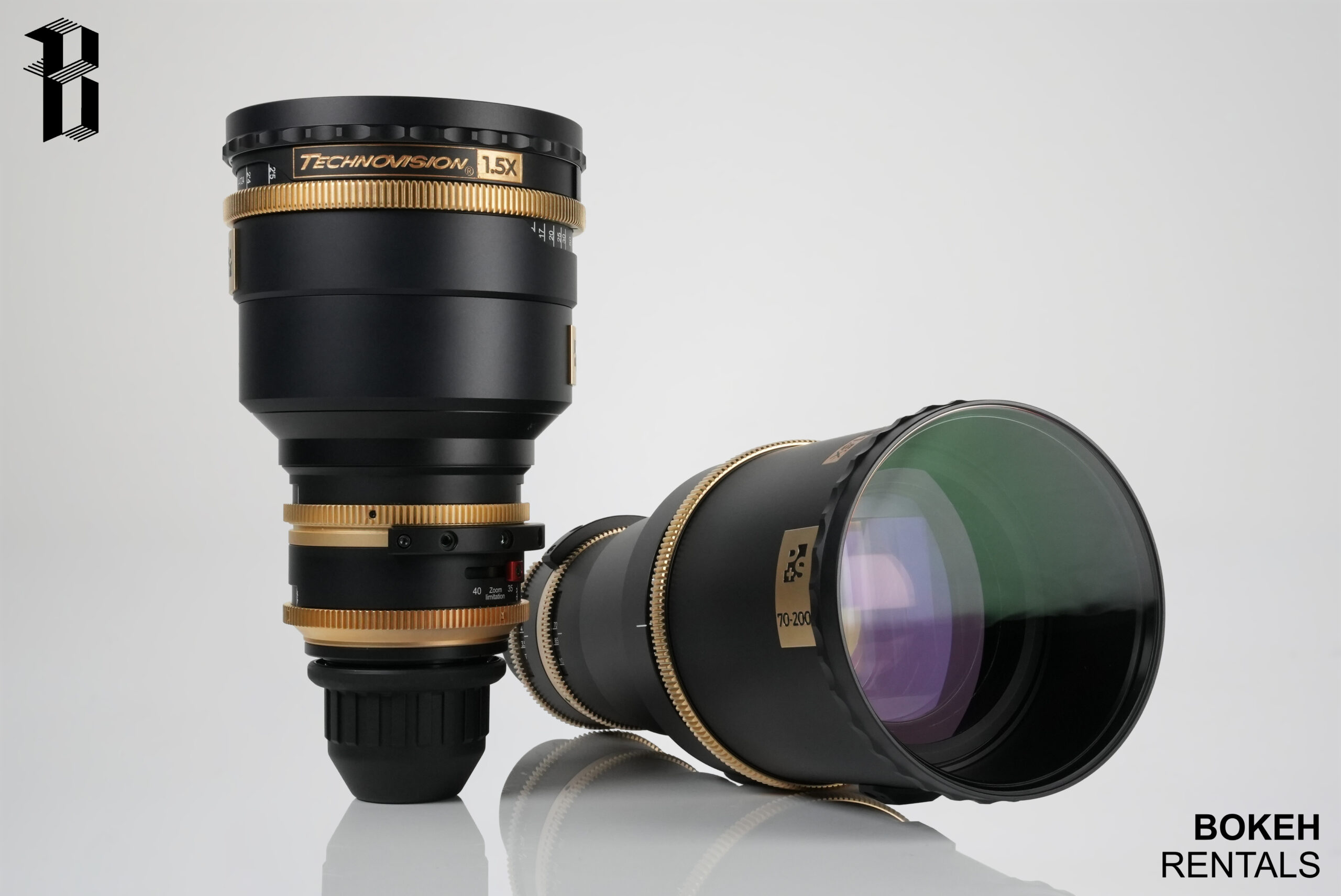 P+S Technik Technovision 1.5x Anamorphic Zooms
By Matthew Fresolone | July 4th, 2022
P+S Technik, the optical brand founded in 1990 by former ARRI engineers, has taken the unique step of building anamorphic lenses—with zoom capabilities. This flies in the face of anamorphic designs, which are usually prime lenses.

These specially built lenses have their own advantages and even some disadvantages, depending on what you're looking for in anamorphic glass.


---
THE TECHNOVISION ZOOM
P+S Technik is no stranger to anamorphics. They have their own collection of impressive anamorphic primes, such as their seven-primes package:
The downside with a primes-only package, however, is that each lens costs about $22,000 retail. Anyone looking for the TECHNOVISION anamorphic style but can't afford all seven focal lengths can get them all with two zoom lenses—at a fraction of the price.
Cover the focal range of the TECHNOVISION primes with only a 40-70mm and 70-200mm. This condensed set-up can save a production budget tens of thousands of dollars, if conditions require.
As is typical of zoom lenses, the TECHNOVISION ZOOMS have less aperture capabilities than their prime counterparts. While the TECHNOVISION Primes are all capable of T2.2, the 35-70mm is only capable of T3.2, and the 70-200mm has a maximum T-Stop of T3.5.
This may be a dealbreaker for some shooters, but these T-stops are pretty impressive for lenses with such complex internal mechanics. See, any zoom lens is studded with precise internal mechanics, especially when paired with anamorphic capabilities.
---
Physical Specs
The TECHNOVISION Anamorphic Zooms are built on a PL mount, the industry standard for cinema lenses. They can be mounted on S35 cinema cameras such as the ARRI Alexa or RED Epic Dragon. The TECHNOVISION Zooms can also be acquired or converted to an LPL mount system.
Considering their large sizes and anamorphic capabilities, the TECHNOVISION zooms are relatively lightweight. The 40-70mm weighs 8.7lbs, and the 70-200mm weighs 12.2lbs.
The TECHNOVISION Anamorphic zooms have a common front diameter of 136mm and a minimum image circle of 43.3mm. The lenses are designed to be used on full frame camera sensors, which means they can shoot Super35 films without any cropping.

---
Anamorphic Format
P+S Technik excels in designing optical equipment for the anamorphic format. The TECHNOVISION Zooms are no exception—as they exhibit an anamorphic style comparable to the primes.
The P+S Technic TECHNOVISION zooms have a 1.5x squeeze, which appears less "squeezed" than anamorphics with a 2.0x squeeze.
The Digital Cinema Society shot some tests to see what differences exist between the TECHNOVISION anamorphics and TECHNOVISION primes.
Anamorphic Flare 
The Digital Cinema Society found that P+S Technik's design for the zoom excellently replicates the flare from the TECHNOVISION primes. When a light source shines into the iris, the zoom lenses produce that unique anamorphic flare. However, the zoom lenses exhibit a slightly warmer flare. Of course, users can adjust this by using differently colored bulbs or with careful color correction in post; but this color distinction between the zoom and primes is worth considering before production.
---
The Bottom Line 
All in all, P+S Technik designed anamorphic zooms that certainly hold a candle to their prime package.
Cover same focal range as primes  
More affordable than TECHNOVISION prime package
Full Frame coverage
Anamorphic format
There are really two reasons you may be considering the TECHNOVISION Zooms over the TECHNOVISION Primes: The cheaper rates or the time saved by simply zooming to reframe a shot. If you have the time and the budget, and don't mind swapping lenses between shots, maybe the prime package is for you.
The TECHNOVISION Zoom lenses can be acquired at about
$28,000 on B&H
. But unless you're running a high-profile rental house or a Hollywood studio, your best bet is to rent lenses by the day or week--at much lower rates.
Therefore, anyone interested in shooting a project with TECHNOVISION Anamorphics should look for them at a professional rental house, such as the LA-Based
Bokeh Rentals
.
---
Considering renting? Why not check out Bokeh Rentals' TECHNOVISION packages!
•Rent the P+S Technik TECHNOVISION Anamorphic Zooms at Bokeh Rentals
Contact us to customize a package to suit your production needs at low prices!