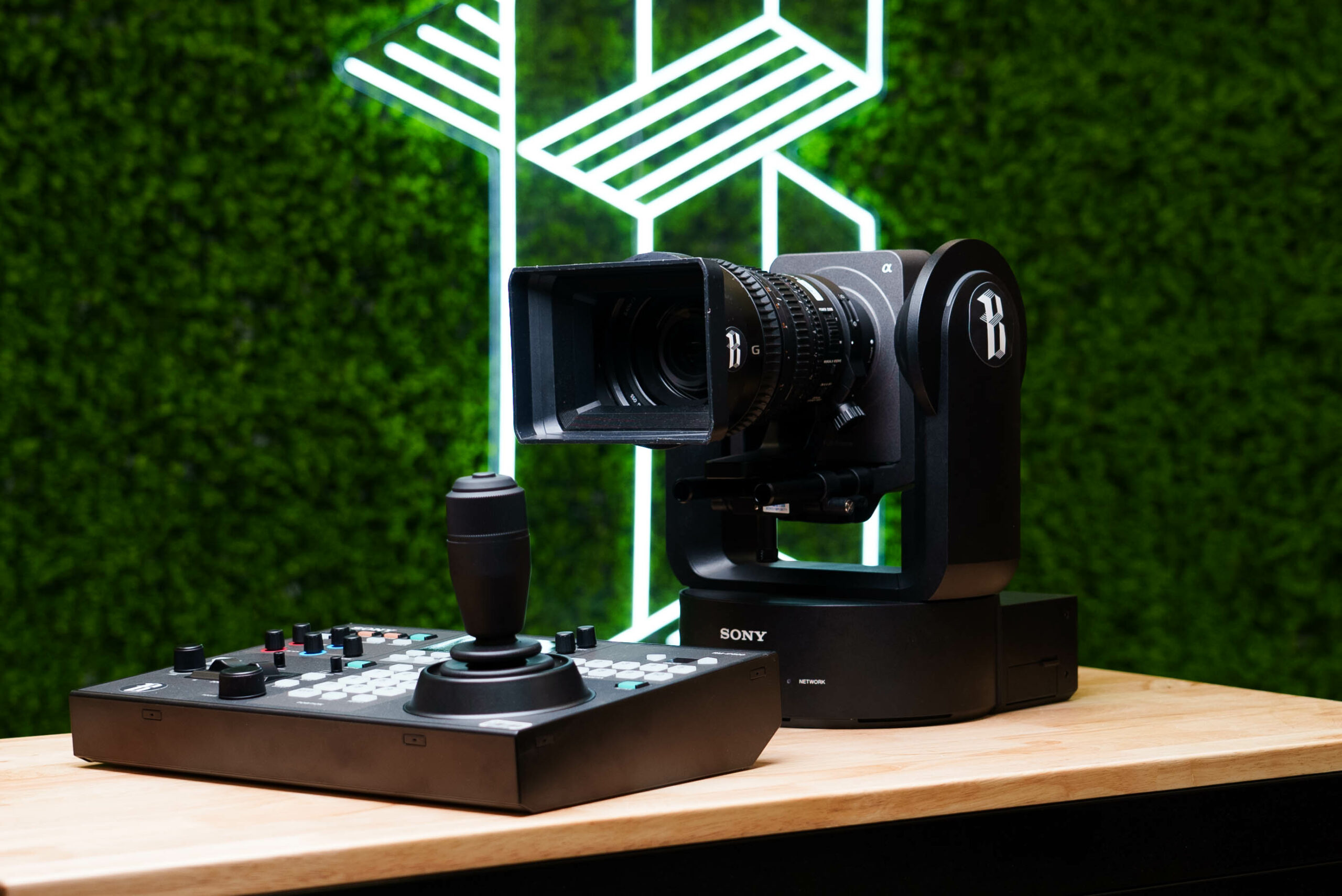 Sony FR7s – Blending Live Production and Cinema
By Olivia Farrimond | October 10th, 2023
As the world's first full-frame 4k PTZ camera with interchangeable lenses, Sony has introduced innovative viewpoints for both filmmakers and live productions alike.
The FR7 stands out as one of Sony's more distinctive camera releases in the way it intertwines the realms of Live Production and Cinema.
With the advantages of a cinema camera and the full functionality of a PTZ (Pan-Tilt-Zoom) camera, Sony has raised the bar again with the FR7.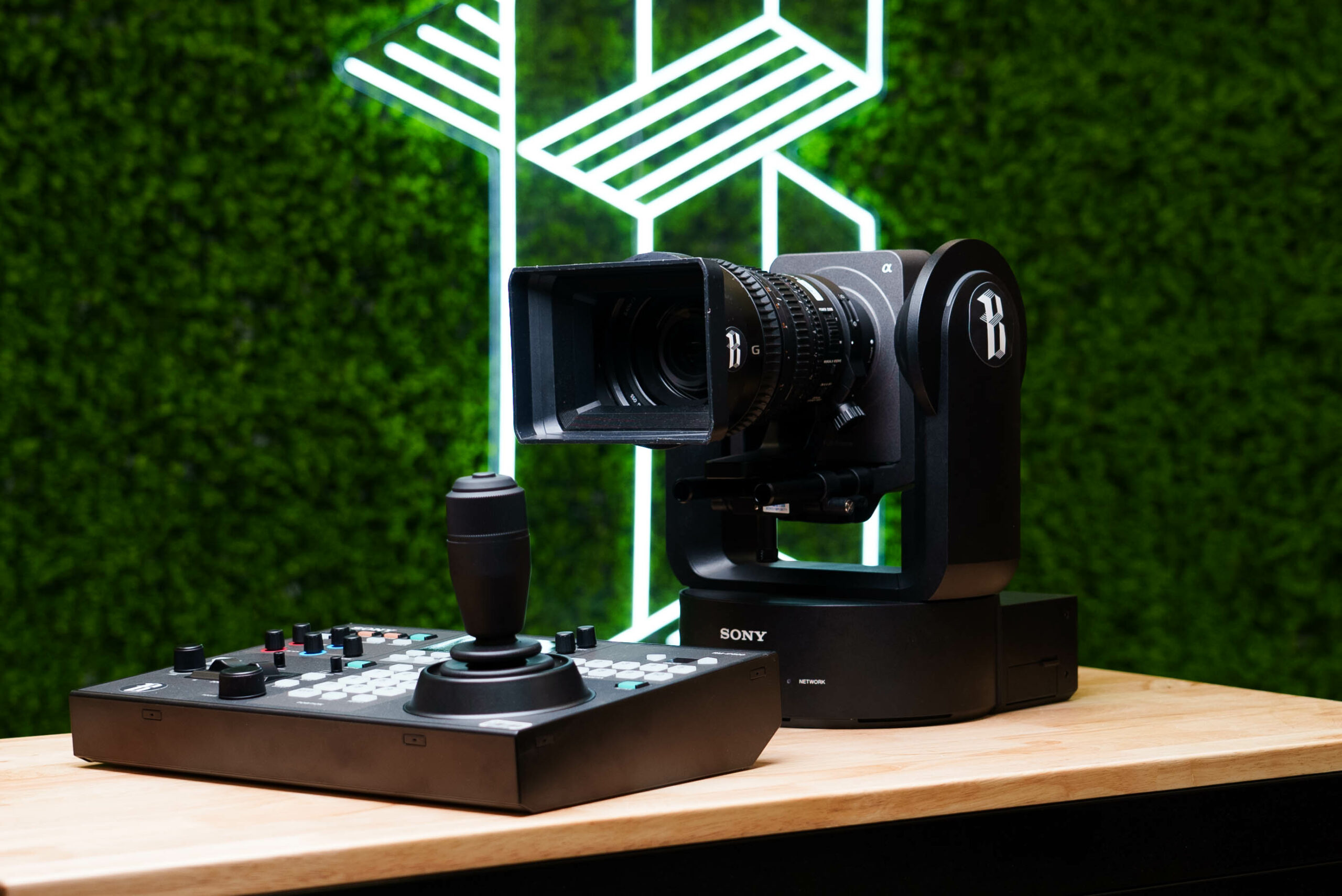 What is a PTZ Camera?
To understand why Sony has changed the PTZ market forever, let's take a look at the basic building blocks of a typical Pan-Tilt-Zoom.
The main benefit of a PTZ is so the operator can remotely control the camera between three different axes - a pan from left to right, a tilt up or down, and a zoom in or out.
These cameras are ideal for live events, houses of worship, sporting events, and other affairs of that nature.
Original PTZ cameras excelled in areas where a traditional, smaller one inch sensor was needed for shooting.
To put in perspective how small this actually is, these little sensors have only about one-quarter the area of a typical crop-frame DSLR (16x24mm), and only about one-eighth the area of a full-frame (24x36mm) sensor.
That's a lot of potential data lost that could be used to capture events to their full capacity. That is, until Sony released the FR7.
Key Features of the FR7
The FR7 is based on the core parts of Sony's full-frame FX6 making it far more versatile than any PTZ camera that's come before it. Not only is this camera full-frame, it can also support up to Ultra High Definition 4k120 video shooting and DCI 4k at up to 60fps.
Alongside its full-sized cinema sensor, the FR7 boasts remote control functionalities, accessible through the company's web app or on Sony's dedicated remote control device, the RM-IP500.
The RM-IP500 even further simplifies your shoot by allowing for smooth camera control with a joystick as opposed to a traditional remote that PTZs typically come equipped with.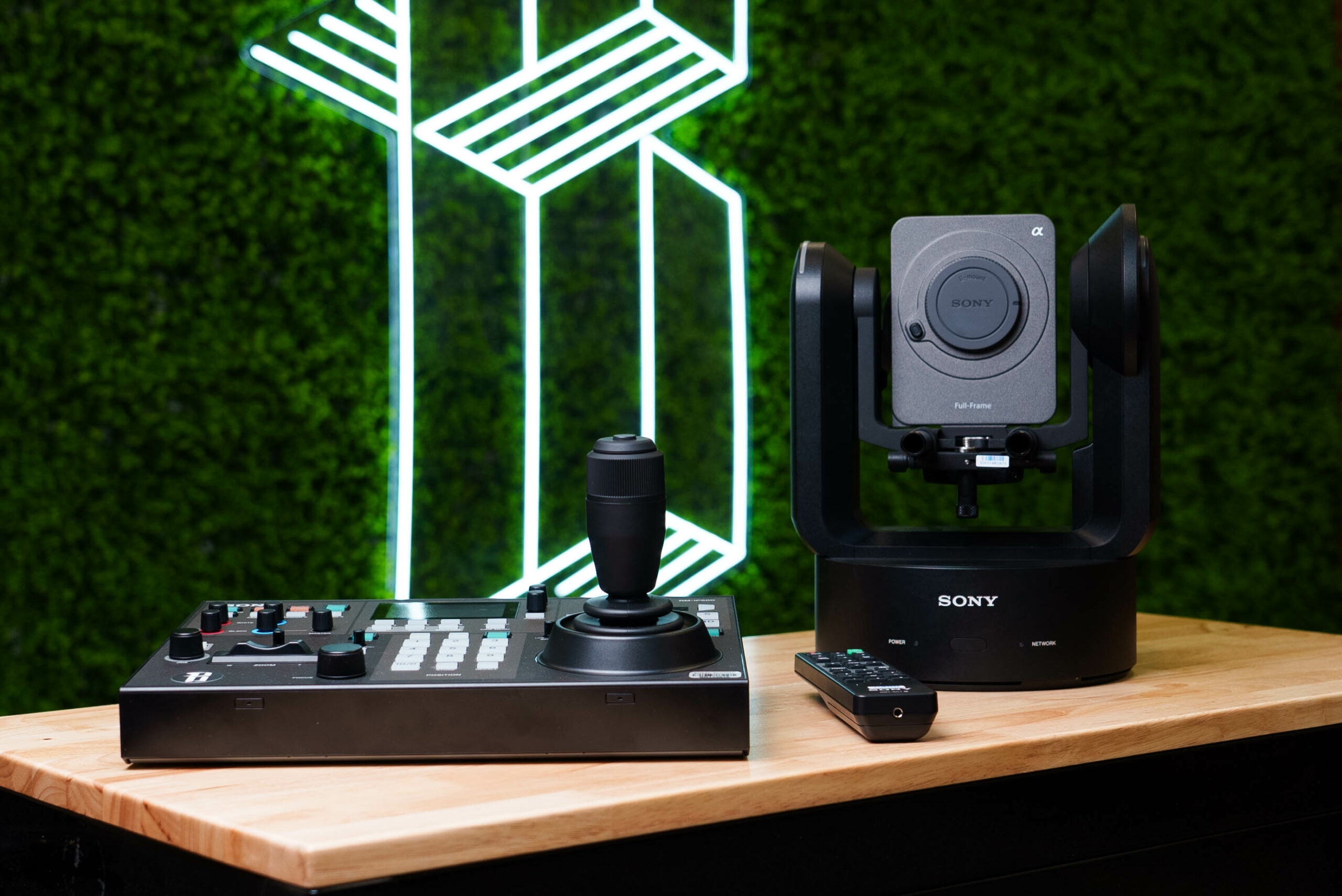 It has compatibility with up to 70 Sony E-Mount lenses ranging from 12-1200mm which alone sets this camera apart from any other PTZ camera.
The FR7 also offers internal XAVC recording (to dual CFExpress Type A and SDXC card slots) while simultaneously sending the feed to your live production software.
It has 15+ stops of dynamic range and a base ISO of 800 that is expandable from 12,800 to 409,600 guaranteeing to capture optimal video in virtually any lighting scenario. Presets are included and users have the option to bake in a look or shoot in Slog.
And lastly, if the above features haven't sold you yet, the FR7 comes equipped with integrated fast hybrid autofocus and adjustable ND filters, delivering enhanced cinematic capabilities.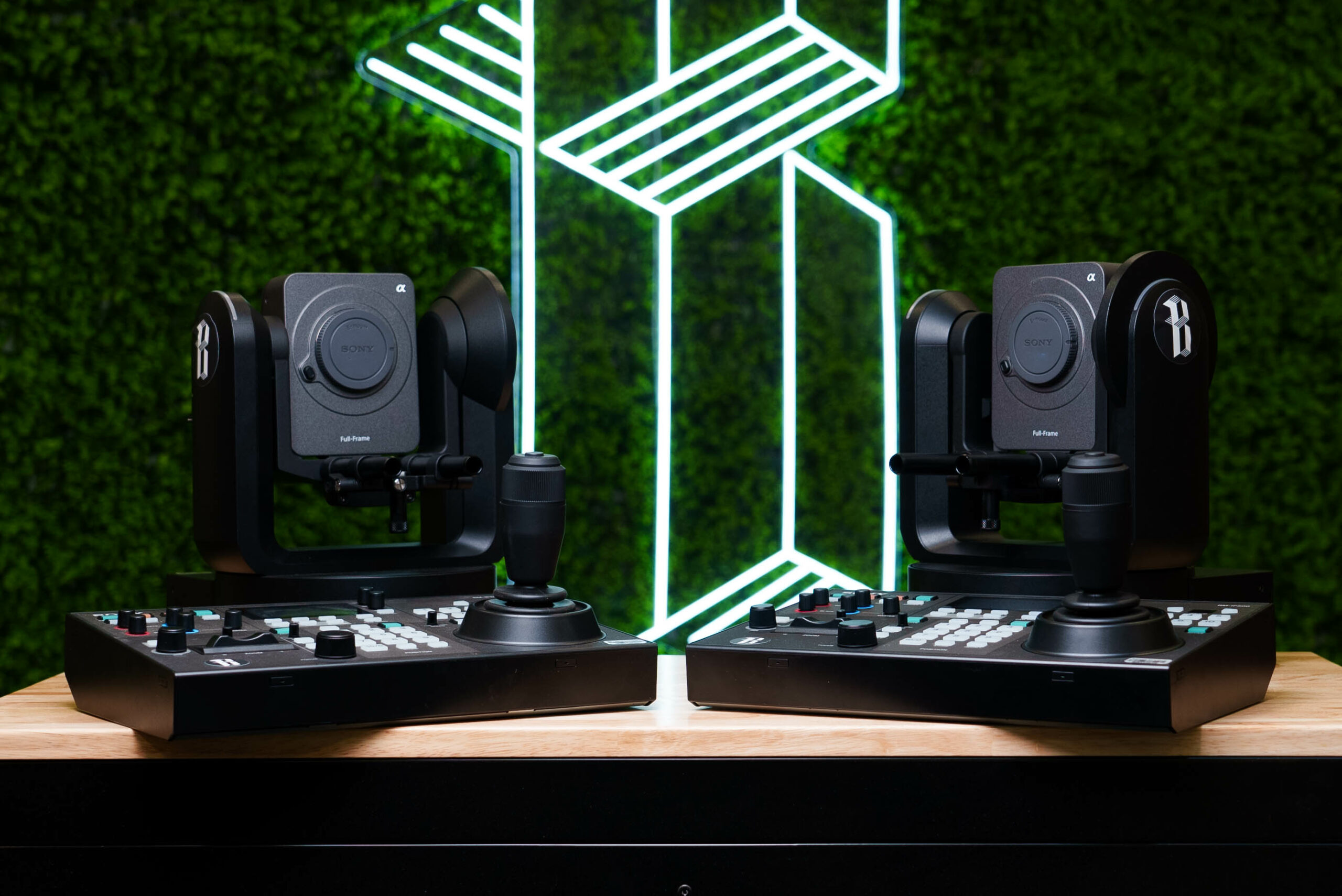 Regardless of the shoot, whether it be capturing Kendrick Lamar's 'Big Steppers: Live
from Paris' Tour or the newest season of Ninja Warriors (2023), the FR7 is a camera any crew can trust to get the job done and is available for rent today.