ARRI ALEXA MINI LF
ARRI
$995/Day
$2,985/Week
$9,950/Month
Opmized for large-format lenses, the LPL lens mount fied to ALEXA LF and ALEXA Mini LF cameras accepts ARRI Signature Primes and Zooms, ARRI Rental DNA LF and 65 format optics, and third-party LPL lenses.
THE GO-TO CAMERA FOR DRAMA SERIES, FEATURE FILMS AND COMMERCIALS
Large format, small camera
The original Cooke Speed Panchro, designed by Horace W. Lee in the 1920s, was a cine prime lens that chromatically enhanced an image when filming under restricted illumination. Cooke Speed Panchros combined a relative aperture as wide as f2.0 with an angular field of view and definition previously impossible with much smaller apertures. They quickly gained a worldwide reputation for quality cinema production and were widely used throughout the 20th century.
Alexa Mini LF
Sensor Type
Large Format ARRI ALEV III (A2X) CMOS sensor with Bayer pattern color filter array
Sensor Maximum Number of
Photosites and Size
4448 x 3096
36.70 x 25.54 mm / 1.444 x 1.005″
⌀ 44.71 mm / 1.760″
Sensor Frame Rates
0.75 – 100 fps
Weight
∼2.6 kg / ∼5.7 lbs
(camera body with LPL lens mount)
800 g (MVF-2)
Photosite Pitch
8.25 μm
Exposure Latitude
14+ stops over the entire sensitivity range from EI 160 to EI 3200 as measured with the ARRI

Dynamic Range Test Chart (DRTC-1)

Exposure Index
1Adjustable from EI 160-3200 in 1/3 stops. EI 800 base sensitivity
Shutter
Electronic shutter, 5.0°- 356° or 1s – 1/8000s
Recording Formats
MXF/ARRIRAW MXF/Apple ProRes 4444 XQ MXF/Apple ProRes 4444 MXF/Apple ProRes 422 HQ
Recording Media
Codex Compact Drives
ViewFinder Type
Multi Viewfinder MVF-2 with 4″ flip-out monitor
Color Output
Rec 709 Rec 2020 Log C Custom Look (ARRI Look File ALF-2)
Look Control
Import of custom 3D LUT
ASC CDL parameters (slope, offset, power, saturation)
White Balance
Manual and auto white balance, adjustable from 2000K to 11000K in 10K steps
Color correction adjustable range from -16 to +16 CC
1 CC corresponds to 035 Kodak CC values or 1/8 Rosco values
Filters
Built-in motorized ND filters 0.6, 1.2, 1.8
Fixed optical low pass, UV, IR filter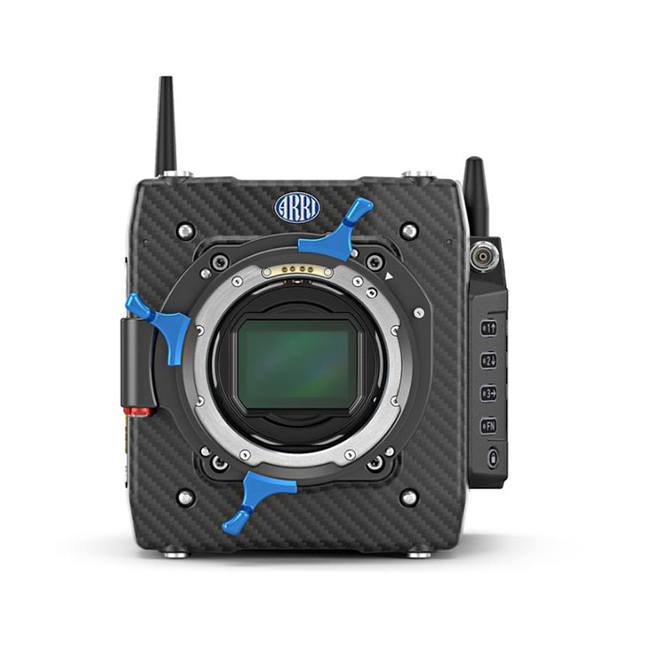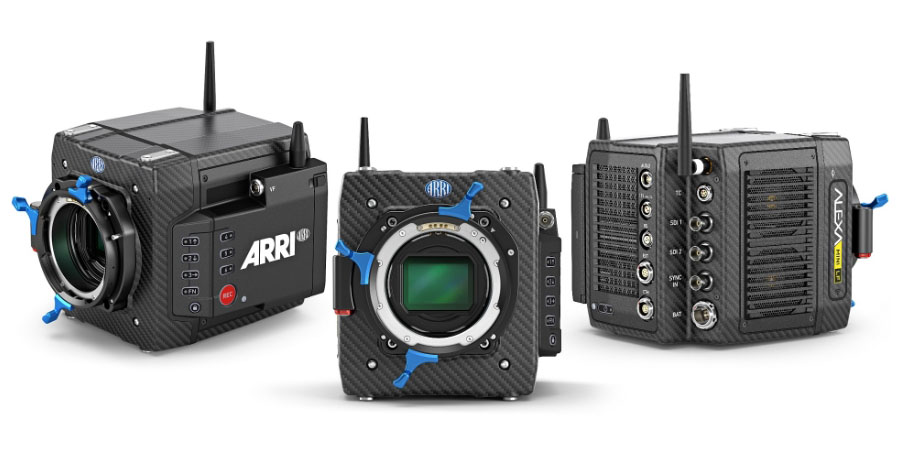 Feature Highlights:
Great system compatibility
Same sensor and recording formats as ALEXA LF
Compatible with LPL and PL mount lenses, Super 35 and full frame
Supports all anamorphic de-squeeze ratios
Compatible with almost all ALEXA Mini accessories
Compatible with ARRI and cmotion wireless remote systems
Works with 12 V and 24 V on-board batteries (~ 65 W power draw)
GEAR IN ACTION
More information on this special camera
DON'T LET UNREASONABLE INSURANCE RATES STOP YOUR SHOOT
Get instant short term or annual policy insurance quote
Click here