ARRI SIGNATURE PRIMES T1.8
ARRI
$1,500/Day
$4,500/Week
$15,000/Month
Creamy, smooth midtones and shadows with deep blacks. Naturalis focus drop-off. Organic color and skin tone rendition. These lenses are truly modern, with gorgeous rendering of fine detail, no breathing, and a rear magnetic filter and net holder which allows for the look to be manipulated. These are a perfect choice for when you need clarity and detail but don't want to get too clinical. The lenses have subtle character, but nothing that will distract or cause the images to be inflexible down the line.
Arri Signature Prime T1.8 18mm
Arri Signature Prime T1.8 29mm
Arri Signature Prime T1.8 35mm
Arri Signature Prime T1.8 47mm
Arri Signature Prime T1.8 75mm
Arri Signature Prime T1.8 125m
AN UNIQUE LOOK NEVER SEEN BEFORE
Fine details beautifully rendered with smooth focus fall-off
Ranging from 12mm to 280mm, the ARRI Signature Prime lenses offer a unique look never seen before in cinema. Warm, smooth skin; open shadows with crisp blacks; and bokeh like looking through a windows in the rain. The timeless look of Signature Primes will never go out of style.
18/T1.8
21/T1.8
29/T1.8
35/T1.8
40/T1.8
47/T1.8
75/T1.8
75/T1.8
Lens mount
LPL
LPL
LPL
LPL
LPL
LPL
LPL
LPL
MOD from sensor plane
0.35 m / 14″
0.35 m / 14″
0.35 m / 14″
0.35 m / 14″
0.35 m / 14″
0.45 m / 18″
0.65 m / 26″
1 m / 3′ 4″
MOD from lens front
0.13 m / 5.1″
0.13 m / 5.1″
0.13 m / 5.1″
0.13 m / 5.1″
0.13 m / 5.1″
0.23 m / 9.0″
0.43 m / 17″
0.78 m / 2′ 7″
Length from flange
178 mm / 7.01″
178 mm / 7.01″
178 mm / 7.01″
178 mm / 7.01″
178 mm / 7.01″
178 mm / 7.01″
178 mm / 7.01″
178 mm / 7.01″
Magnification ratio at MOD
1:9.2
1:8.2
1:6.4
1:5.4
1:5.4
1:6.3
1:7.2
1:7.0
Entrance pupil position
189.5 mm / 7.46″
183.4 mm / 7.22″
165.8 mm / 6.53″°
162.1 mm / 6.38″
159.3 mm / 6.27″
155.8 mm / 6.13″
155.8 mm / 6.13″
52.6 mm / 2.07″
Angle of view
H – V – D for LF Open Gate
91.4° / 71.0° / 102.6°
82.7° / 63.0° / 94°
65.1° / 47.9° / 75.7°
55.5° / 40.2° / 65.3°
49.3° / 35.4° / 58.3°
42.6° / 30.4° / 50.8°
27.5° / 19.3° / 33.3°
16.6° / 11.6° / 20.2°
Front diameter
114 mm / 4.49″
114 mm / 4.49″
114 mm / 4.49″
114 mm / 4.49″
114 mm / 4.49″
114 mm / 4.49″
114 mm / 4.49″
114 mm / 4.49″
Maximum housing diameter
115 mm / 4.52″
115 mm / 4.52″
115 mm / 4.52″
115 mm / 4.52″
115 mm / 4.52″
115 mm / 4.52″
115 mm / 4.52″
115 mm / 4.52″
Weight (lens only)
2.0 kg / 4.4 lb
2.0 kg / 4.4 lb
2.0 kg / 4.4 lb
2.0 kg / 4.4 lb
2.0 kg / 4.4 lb
2.0 kg / 4.4 lb
2.0 kg / 4.4 lb
2.0 kg / 4.4 lb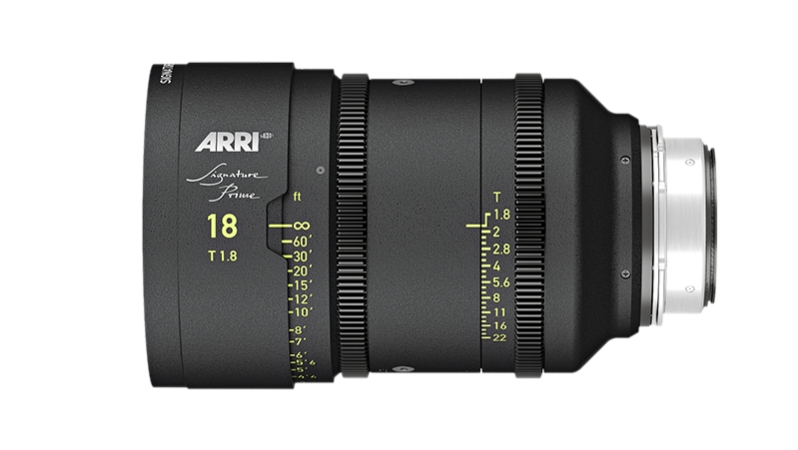 Feature Highlights:
The LPL mount transfers lens data via LDS-2, and is compatible with ARRI LDS-1, and Cooke /i Technology
Smooth focus fall-o, and a fast, maximum T1.8 aperture for shallow depth of field
Lightweight, compact form factor with magnesium and aluminum construction
One of a range of focal lengths from 12 to 280mm
114mm front diameter across most lenses in the available set
An 11-blade iris produces smooth, round bokeh
Anti-reflective coatings, light baes, and light traps minimize internal flare
GEAR IN ACTION
More information on these special lenses below
DON'T LET UNREASONABLE INSURANCE RATES STOP YOUR SHOOT
Get instant short term or annual policy insurance quote
Click here