CANON CINE-SERVO 50-1000MM
Canon
$800/Day
$2,400/Week
$8,000/Month
This exceedingly rare lens from Canon covers Super35 sensors along its entire record-breaking focal range of 50-1000mm, or 75-1500mm with the 1.5x extender. Designed with the optics to accompany extreme zooms, this lens also is built with engraved barrel markings, a durable housing, and a removable drive unit that enables programmable zoom movements.
CINE-SERVO 50-1000mm T5.0-8.9
SUPER 35MM COVERAGE WITH INCREDIBLE FOCAL RANGE OF 50-1000MM
This ultra-telephoto zoom has an extender that allows 75-1500mm
Canon's CINE-SERVO 50-1000mm has an incredible zoom ratio of 20x. With the 1.5x extender enabled, the lens is capable of 75-1500mm. Super35 coverage throughout both zoom ratios. Removable drive unit enables programmable zoom and focus, guaranteeing smooth zoom operation. Aperture range (slight ramping) of T5.0-T8.9 from 50-1000mm (T7.5-T13.35 with 1.5x extender)
This rare zoom lens is excellent for sports, nature documentaries, and other specialty uses. The CINE-SERVO lens is built with a PL mount, and can be switched to an EF mount at an authorized Canon dealer. The CINE-SERVO has an 11-blade iris for natural, smooth bokeh and flattering out-of-focus backgrounds. Relatively compact form factor of 15.9 inches and 14.6lbs.
| | 50-1000mm | 75-1500 (1.5x extender attached) |
| --- | --- | --- |
| Aperture | T5.0-T8.9 | T7.5-T13.35 |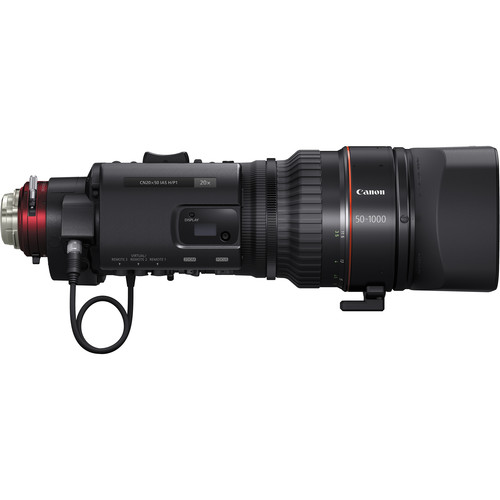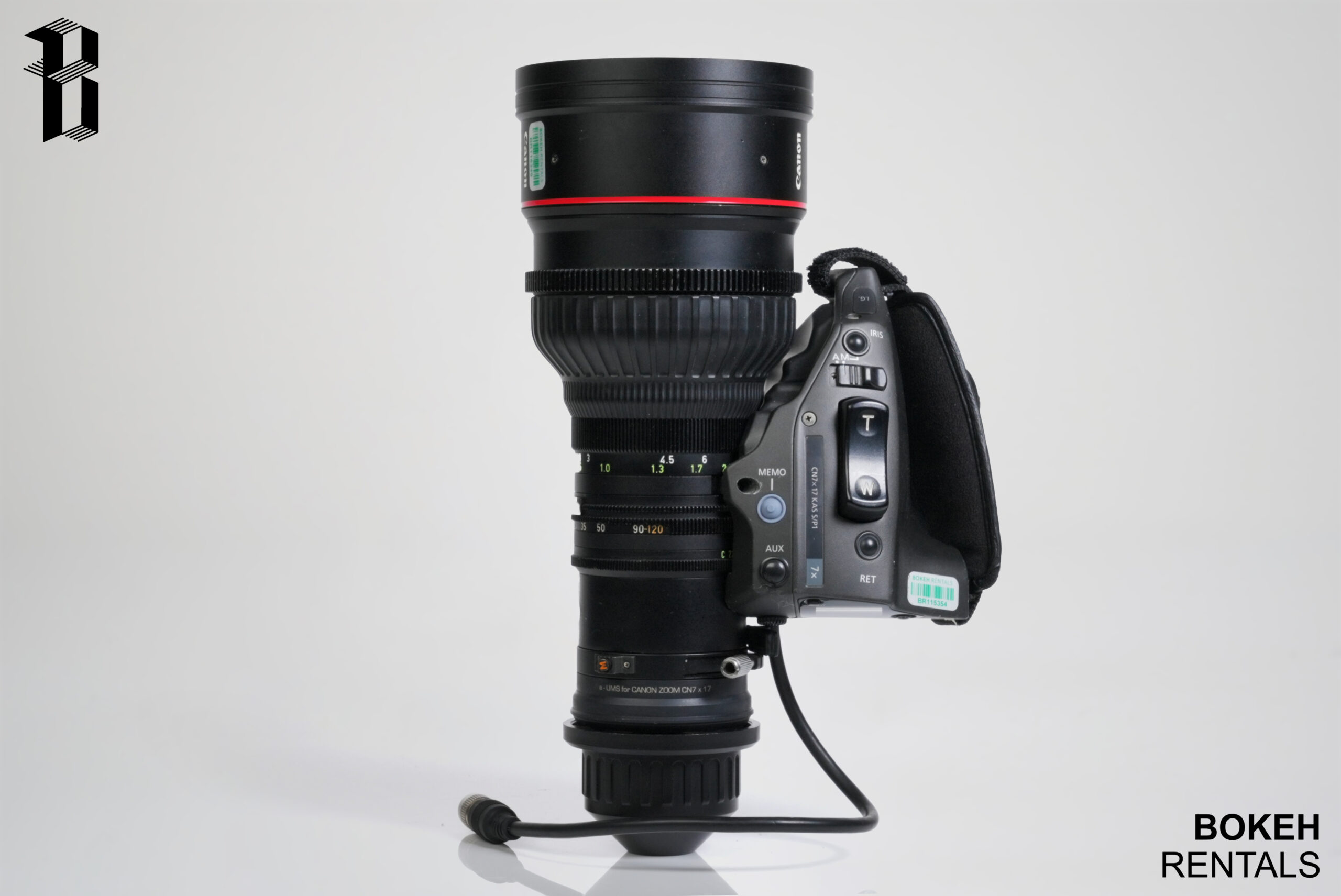 Feature Highlights:
20x zoom ratio allows 50-1000mm (75-1500mm with extender enabled). 4K optical performance throughout both focal ranges.
Super 35mm, PL-mount (EF-switchable at authorized dealers)
Compatible with support rods, matte boxes, etc.
Excellent for sports capture, nature documentaries, and specialty uses.
DON'T LET UNREASONABLE INSURANCE RATES STOP YOUR SHOOT
Get instant short term or annual policy insurance quote
Click here