COOKE VAROTAL/i FF ZOOMS
Cinema Lenses
$1,495/Day
$4,485/Week
$14,950/Month
Optimised for elegant, beautiful, classical, skin tones and skin texture encompassing the Cooke Look. The Cooke Varotal/i FF Zoom Lens optics are strikingly similar to the S7/i range of Cinema Prime lenses – with the added benefit of being Zoom lenses
Cooke Varotal/I FF 30-95mm
Cooke Varotal/I FF 85-215mm
DESIGNED FOR MAXIMUM PERFORMANCE AT FULL APERTURE
Classic Cooke Look embedded in strong zooms 
Has the beautiful, classical skin tones associated with the Cooke look. These zoom lenses cover full frame sensors, making them suitable for large format shooting. Perfectly equipped for modern day filmmaking, with a scratch-resistant, hard anodized finish found on all Cooke lenses. Similarly, these groundbreaking zooms match the S7/i FF and S8/i FF prime range in resolution, color, fall-off, and their 9-bladed iris.
Designed for all shooting applications, the Cooke Varotal/i FF Zoom lenses can be used for both handheld and steadicam shooting. The hardened PL mount and cable connection allows users to log crucial metadata while capturing footage.
30-95mm
85-215mm
T-Stop Range
T2.9-T22
T2.9-T22
Angular Rotation of Iris Scale
48°
Min. Marked Object Distance
800 mm
2ft 8in
1500 mm
5ft
Angular Rotation to MOD Endstop
280°
280°
Maximum Angular Rotation of Zoom
112°
100°
Length from Front of Lens to Lens Mount
255 mm
255 mm
Max Front Diameter
114 mm
5.35 in
114 mm
5.35 in
Total Weight
4 kg
4 kg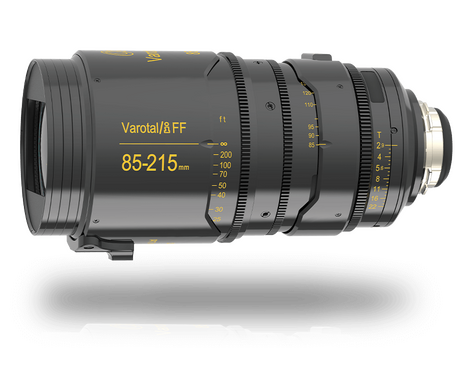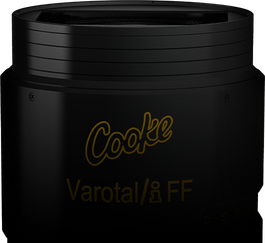 Feature Highlights:
/i Technology incorporates focus, iris and zoom position, /i motion inertial data and /i maps, as well as shading and distortion data.
Common fixed front diameter of 114mm.
Focus goes from 4' to infinity; markings engraved in feet. Comes with .8MOD geared focus and iris rings for use with follow focus.
Minimal breathing throughout the zoom range.
Covers full-frame sensors for large format shooting.
DON'T LET UNREASONABLE INSURANCE RATES STOP YOUR SHOOT
Get instant short term or annual policy insurance quote
Click here