MASTERBUILT 27-60MM T/2.9 ZOOM 'CFZ'
Cinema Lenses
$400/Day
$1,200/Week
$4,000/Month
This Masterbuilt Zoom was designed to pair seamlessly with the Masterbuilt Classic Prime look. This versatile zoom exhibits the same soft edges, similar contrast, vintage-throwback flares and characteristics. Just like the Masterbuilt Primes, this CFZ zoom has impressive mechanics, like a fast T2.9 aperture and Full Frame coverage up to IMAX 65.
Masterbuilt 27-60mm T/2.9
| | 27-60mm |
| --- | --- |
| T-Stop Range | T2.9-T32 |
| Close Focus | .27m, 11″ |
| Front Diameter | 114mm |
| Mount System | PL/LPL/PV |
| Weight | 4.2lbs/1.8kg |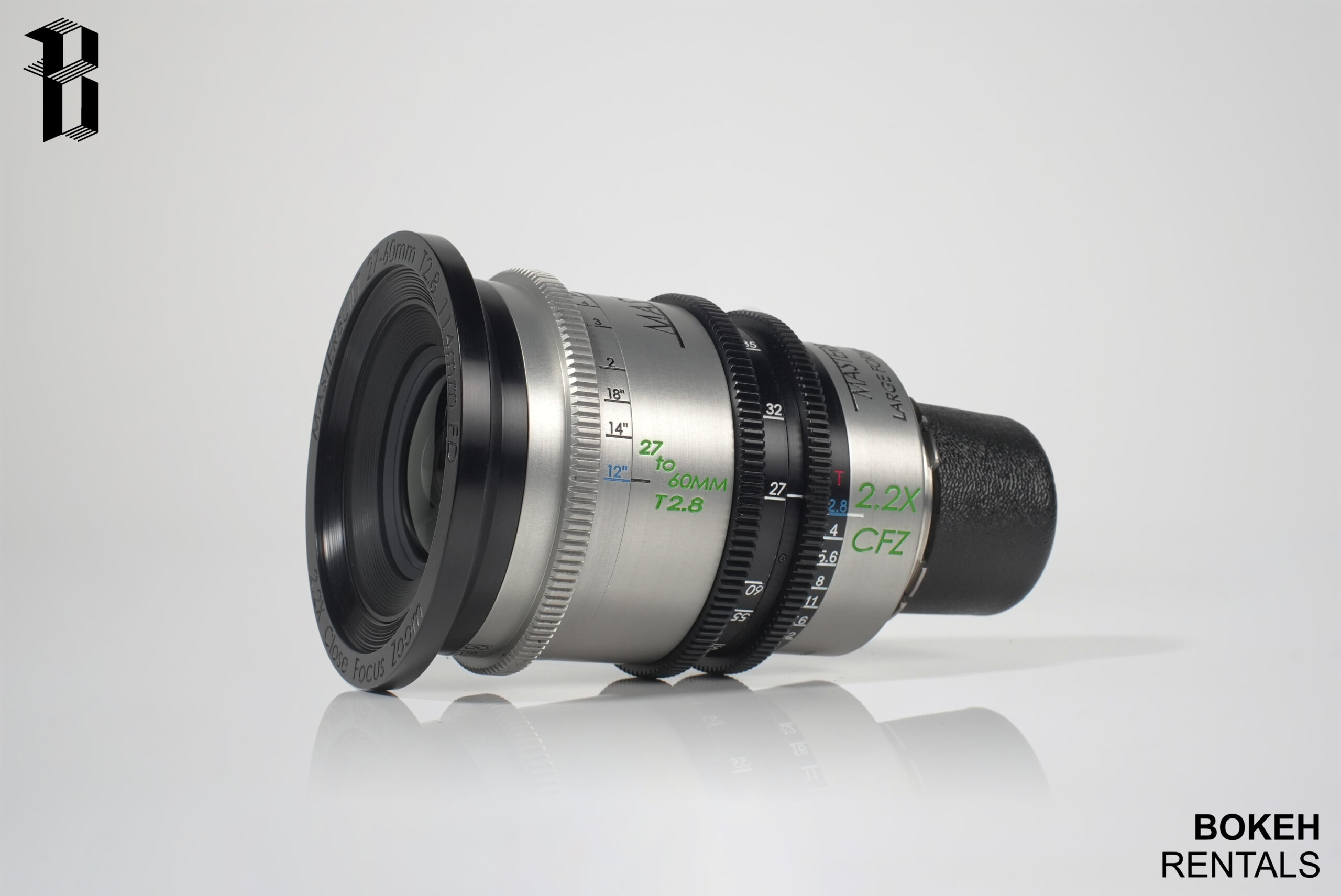 Feature Highlights:
2.2x Zoom lens that matches the Masterbuilt Classic's vintage look: Sharp center with soft edges, soft flares, and lighter contrast than modern lenses.
Full Frame coverage up to IMAX 65, including Alexa Open Gate with no vignetting.
The Masterbuilt Zoom covers focal range of 27-60mm.
Modern rehousing results in fast aperture of T2.9.
DON'T LET UNREASONABLE INSURANCE RATES STOP YOUR SHOOT
Get instant short term or annual policy insurance quote
Click here