MASTERBUILT CLASSICS
Cinema Lenses
$1,850/Day
$5,550/Week
$18,500/Month
Renowned for their signature vintage look, the Masterbuilt Classics deliver vintage quality images through large format cinematography. Its look includes a very sharp center with a subtle focus fall off. Similarly vintage is the slight glow in skin tones and highlights. These rehoused vintage lenses have incredible mechanics, with zero breathing and smooth, accurate focusing.
MasterBuilt Classics 18mm T1.4
MasterBuilt Classics 25mm T1.4
MasterBuilt Classics 35mm T1.4
MasterBuilt Classics 50mm T1.4
MasterBuilt Classics 85mm T1.4
MasterBuilt Classics 105mm T1.4
SIGNATURE VINTAGE LOOK WITH STRONG MODERN MECHANICS
Uniquely built spherical primes capable of shooting formats up to IMAX 65
Masterbuilt has strong, modern mechanics in their Classic primes. Lenses have aspherical elements for aberration control. Each lens has 300° of smooth focus rotation with focal marks in feet. No breathing or backlash when adjusting focus. Ultra-fast T1.4 aperture practically unrivaled and consistent throughout Bokeh Rentals' Classics package. Consistent 114mm front diameter. 
Despite excellent mechanics and unique optical precision, the Masterbuilt Classics are known for their sweet, vintage-inspired images. The soft falloff at the edges gives a gentle, dreamy quality; paired with the soft contrast, the Masterbuilt Classics are a perfect mix of vintage and modern.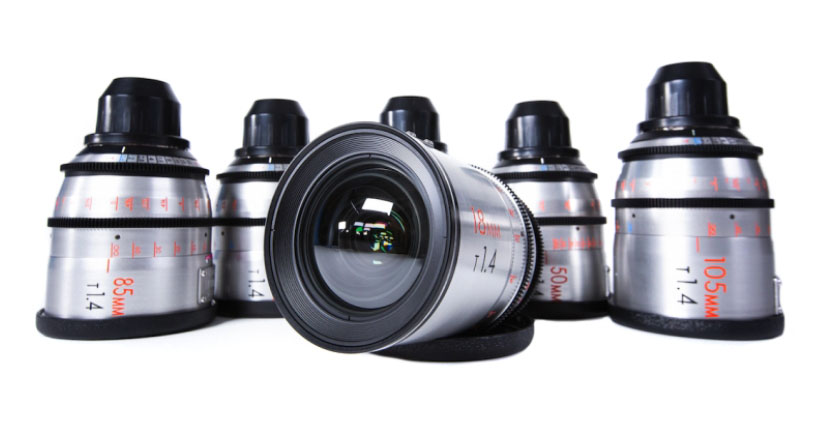 Feature Highlights:
Covers sensors from Super 35 Large Format compatible up to IMAX 65. 

T1.4 aperture, front diameter, focus rotation all consistent throughout range.

Vintage Appeal: Signature flare, soft contrast, subtle focus fall off. 

Focus marks in feet. Evenly spaced iris/focus gearing with zero breathing.
GEAR IN ACTION
More information on these special lenses below
DON'T LET UNREASONABLE INSURANCE RATES STOP YOUR SHOOT
Get instant short term or annual policy insurance quote
Click here