CANON FD 50-300 ZOOM
Canon
$1,495/Day
$4,485/Week
$14,950/Month
This rare, parfocal zoom from the Canon FD series has a pleasing vintage look, preserved from its initial release in 1982. Its modern rehousing was completed by GL Optics and allows full frame performance within a compact, durable housing. Close focus has been made shorter, and GL Optics swapped out the old 8-sided iris with a 16-sided iris for more circular bokeh.
WARM VINTAGE LOOK ACROSS 50-300MM RANGE
Classic Canon look preserved from FD era
The Canon FD was first introduced in 1982. Its main benefit is its extensive zoom ratio of 6x that covers a standard 50mm length to a telephoto 300mm. Focusing and Zoom are performed using two separate rings, simplifying operation. There is no F-drop/ramping when zooming, and focus is also retained through zooming; making this FD 50-300mm perfect for capturing beautiful documentary work.
The FD 50-300mm was rehoused with a PL mount and industry standard 0.8 gears for follow focus. Zoom lens has a standard 136mm front diameter. Wide focus rotation and spacing between focus marks for accurate focus-pulling.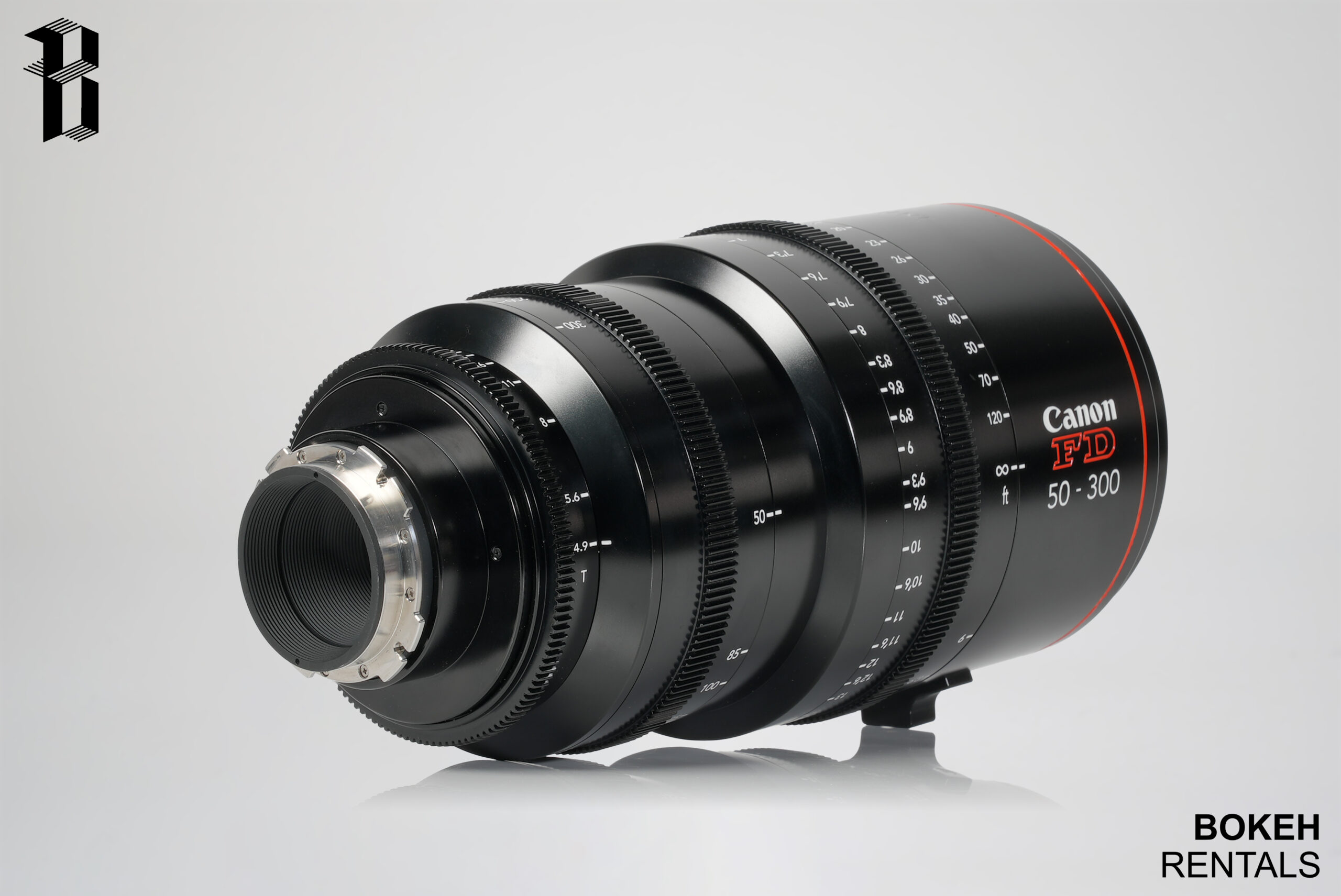 Feature Highlights:
Smooth, parfocal zoom with no ramping along entire 50-300mm focal range 

Beautiful flares; bokeh captured with 16-bladed iris. 

Full Frame coverage

Excellent close focus of 6′
GEAR IN ACTION
Learn more about this special lens below:
DON'T LET UNREASONABLE INSURANCE RATES STOP YOUR SHOOT
Get instant short term or annual policy insurance quote
Click here