MASTERBUILT PORTRAITS
Cinema Lenses
$1,250/Day
$3,750/Week
$12,500/Month
The Masterbuilt Portraits have a lower contrast and more dramatic focus fall-off than the original Masterbuilt Classics. They're built with incredibly fast T-stops of T1.4 across the set, which makes them perfect for bringing a vintage appeal to digital-era low light photography. The Portraits are capable of covering large format sensors up to IMAX 65 and are seated on a PL mount.
Masterbuilt Portrait 32mm T1.4
Masterbuilt Portrait 55mm T1.4
Masterbuilt Portrait 100mm T1.4
VINTAGE LOOK IN A STRONG, MODERN HOUSING
The Masterbuilt Portraits serve as a painterly throwback with extraordinary technical abilities.
The Masterbuilt Portraits are like the famous Masterbuilt Classics in that they deliver crisp, vintage character in a modern day housing and PL mount. However, the Portraits have an emphasized focus fall-off and lower contrast, bringing modern characteristics into the mix. The Portraits are perfectly suitable for bringing a vintage taste to modern cinematography.
These stunning primes are built with impressive modern capabilities. Bokeh Rentals' 32mm, 55mm and 100mm Masterbuilt Portraits package share an impossibly fast aperture of T1.4 and a uniform front diameter of 114mm. In fact, these PL-mounted primes are capable of large format coverage up to IMAX 65, including ARRI ALEXA 65 and RED MONSTRO 8K VV. Outfitted with modern 0.8 MOD iris and focus rings. 
| | 32mm | 55mm | 100mm |
| --- | --- | --- | --- |
| T-Stop | T1.4 | T1.4 | T1.4 |
| Close Focus | 17″ | 12″ | 14″ |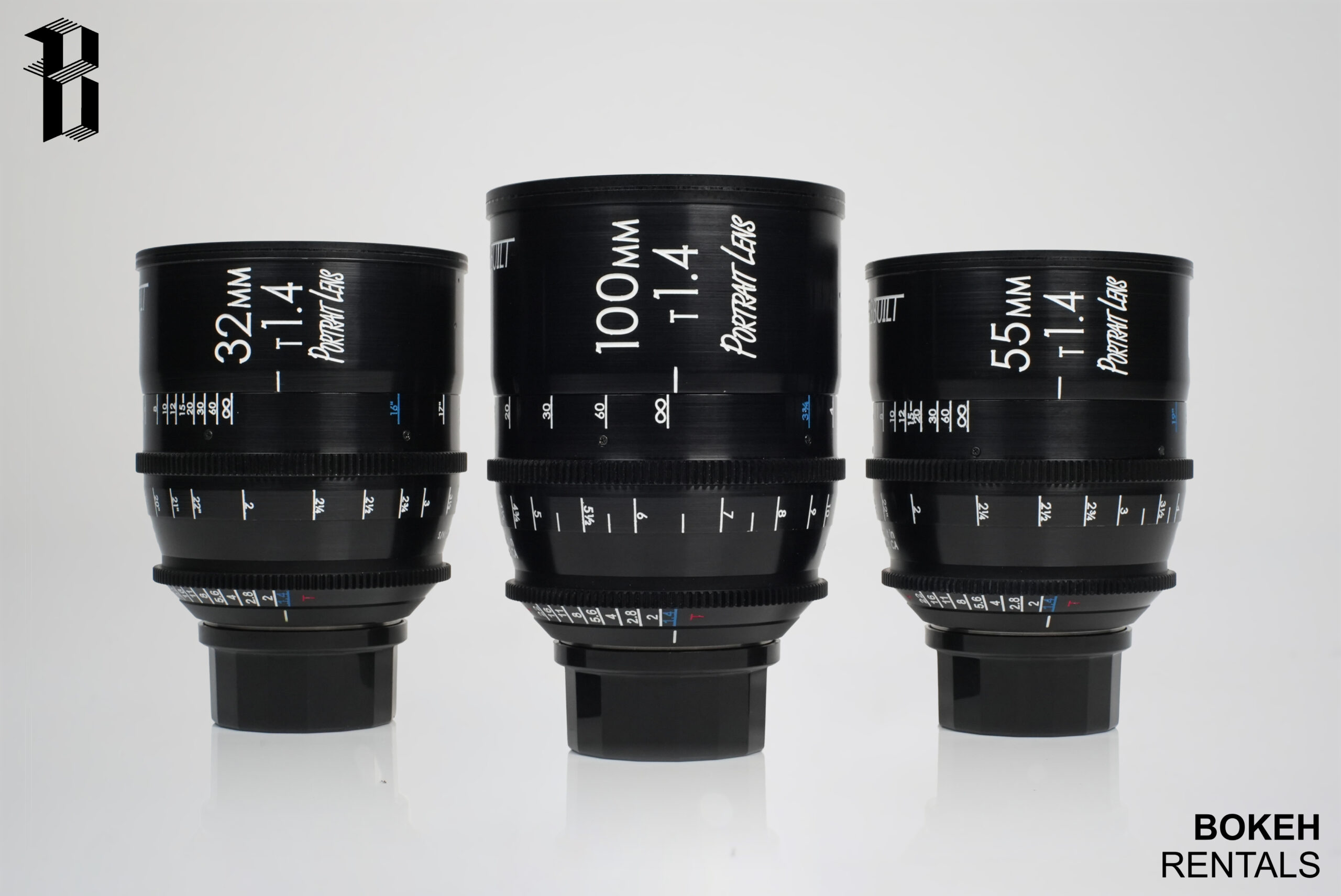 Feature Highlights:
Beautiful vintage appeal (warm tone, soft dreamy aesthetic) in strong modern housing.
Similar to the Masterbuilt Classics, but with amplified focus fall-off and lower contrast.
PL mount. Full Frame compatible up to IMAX 65.
Incredibly fast T-stop of T1.4 across the three-lens set.
GEAR IN ACTION
More information on these special lenses below
DON'T LET UNREASONABLE INSURANCE RATES STOP YOUR SHOOT
Get instant short term or annual policy insurance quote
Click here