ROUND FRONT LOMO ANAMORPHIC
Cinema Lenses
$850/Day
$2,550/Week
$8,500/Month
The Russian LOMO anamorphics were built in the '70s-'90s and have strong ties to the history of Soviet Cinema. In terms of look, the LOMOs are known for combining anamorphic with the imperfect, tactile feel of vintage glass. These LOMO Anamorphics are rehoused by Optics Elite in Turaev, Russia. They are in pristine condition.
Round Front LOMO Anamorphic T2.8, 40mm
Round Front LOMO Anamorphic T2.4, 50mm
Round Front LOMO Anamorphic T2.4, 75mm
Round Front LOMO Anamorphic T3.2, 100mm
CLASSIC SOVIET VINTAGE LENS REHOUSED
These rehoused primes combine lush vintage characteristics with cinematic anamorphic qualities
LOMO (Leningrad Optical Mechanical Association) primes combine the streak flare and squeeze ratio of anamorphic lenses with characteristics of vintage lenses. These primes have beautiful and radiant lens flare. These primes are sharp on the center with a dreamy fall-off at the sides. The look is complemented with vintage characteristics like barrel distortion and a generally warmer tone.
These round front anamorphic primes are compatible with the Super35 format and the PL mount. They have exceptional focus rotations of 330° and have a maximum T-stop range of T2.8-T3.2. They are available in four focal lengths (40mm, 50mm, 75mm, 100mm) and have a universal front diameter of 114mm. Housing has red-and-yellow font with the L in LOMO replaced by 'Л', the Cyrillic character.
| | 40mm | 50mm | 75mm | 100mm |
| --- | --- | --- | --- | --- |
| Aperture | T2.8 | T2.4 | T2.4 | T3.2 |
| Close Focus | 1m | 0.92m | 0.96m | 1m |
| Front Diameter | 114mm | 114mm | 114mm | 114mm |
| Weight | 1600g | 1800g | 2050g | 2250g |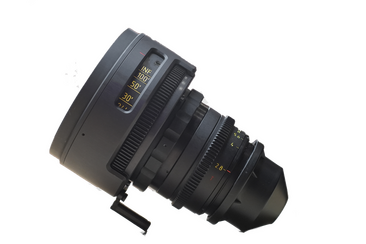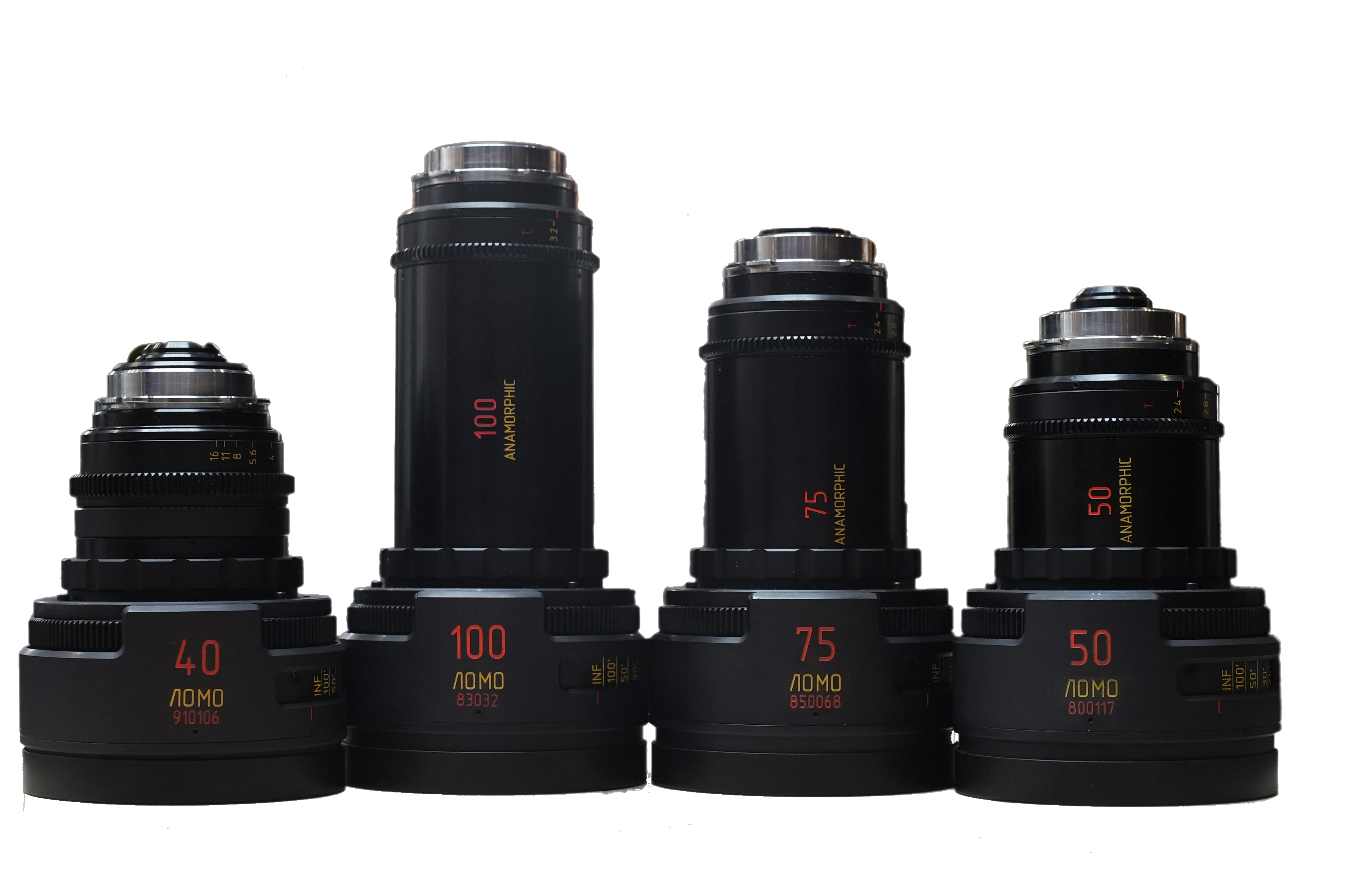 Feature Highlights:
Lush, dreamy vintage feel paired with the anamorphic format
Max apertures range from T2.8-T3.2
Clearer image than the more-common LOMO Square front Primes, which serve as the predecessor to the Round front build.
Lens flare is both streaky anamorphic, but contains radiance of vintage flares.
DON'T LET UNREASONABLE INSURANCE RATES STOP YOUR SHOOT
Get instant short term or annual policy insurance quote
Click here