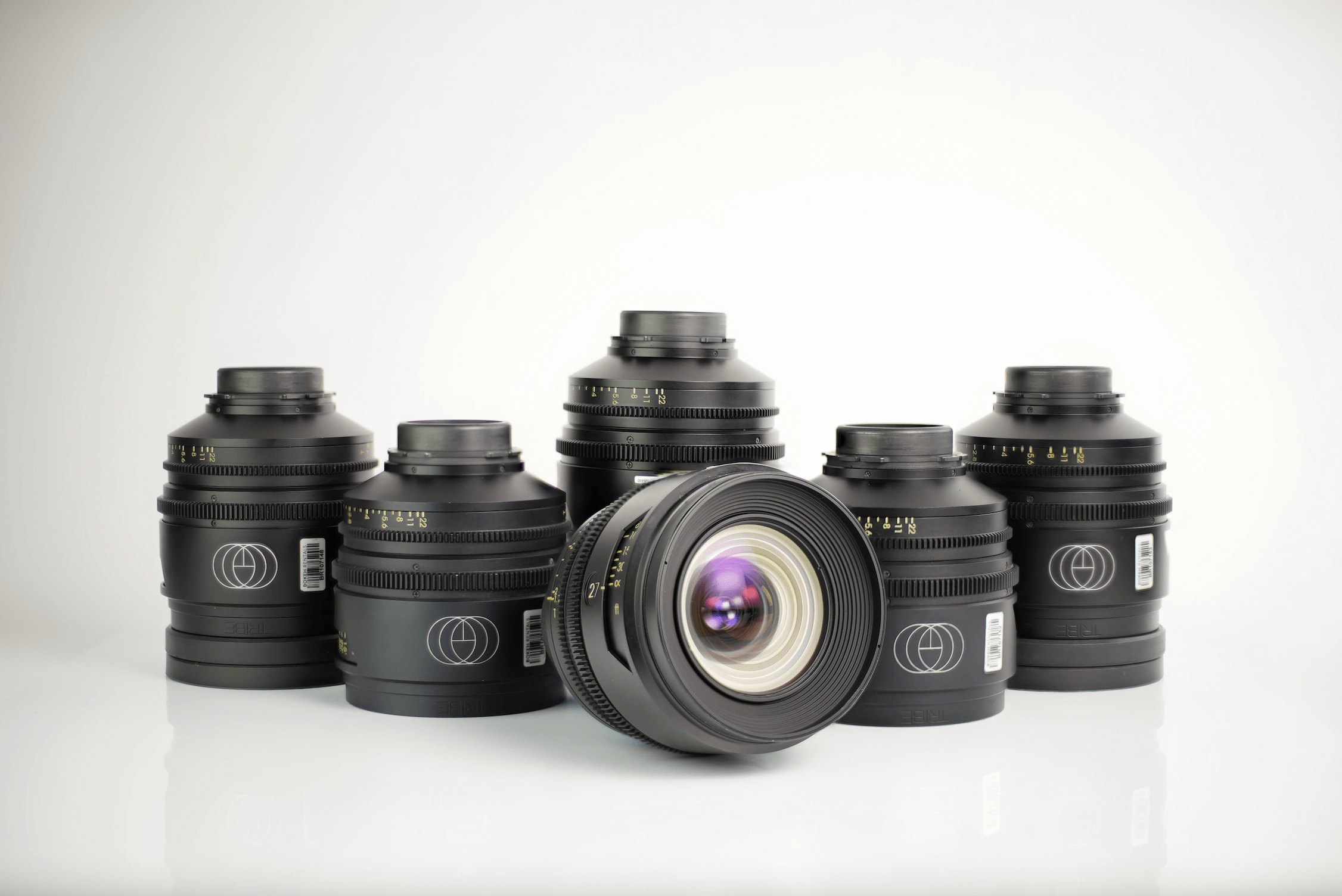 BLACKWING7 Custom-Tuned Large Format Lenses
By Bokeh Rentals | September 10th, 2021

Oscar-Nominated cinematographer Bradford Young (Arrival, Solo: A Star Wars Story) has teamed with Neil Fantom, former ARRI Executive, to introduce BLACKWING7, a line of customizable large format cine-prime lenses. The BLACKWING7 collection's showiest selling point, besides its stunning demo footage (shown below), is the lens' tuning options provided at point of manufacture.

Although the BLACKWING7 look has been inspired by optics from the 1930s-1960s, the manufacturer's official site states that "the real inspiration… lies in the evolutionary nature of experimental music and audio synthesis, and the process of creating distortion though sound amplification". And interestingly enough, the comparison sticks: as BLACKWING7 explains, its tuning capabilities are akin to EQ adjustment in music production.

BLACKWING7 lenses are built to the PL-mount standard, allowing cinematographers to apply their customized lenses to any cinema camera. Common bodies for high-end, cinema-ready images with BLACKWING7 include the Sony Venice, ALEXA Mini, or the large format ARRI ALEXA 65. In the spirit of customizability, however, there are additional mounting options upon request.

The BLACKWING7 options are all crafted by hand to suit the owner, and have tunable "sharpness, contrast, roll-off, spherical aberration, field curvature, edge halation and flare to suit the personality and intent of the owner". These options are all intended to give cinematographers control over the degree not just of film emulation attributes, such as edge halation or flare, but to the overall distress that can be placed to the image—all in the spirit of moving beyond the overly clean, clinical digital look that affects 21st century storytelling, especially on the small screen.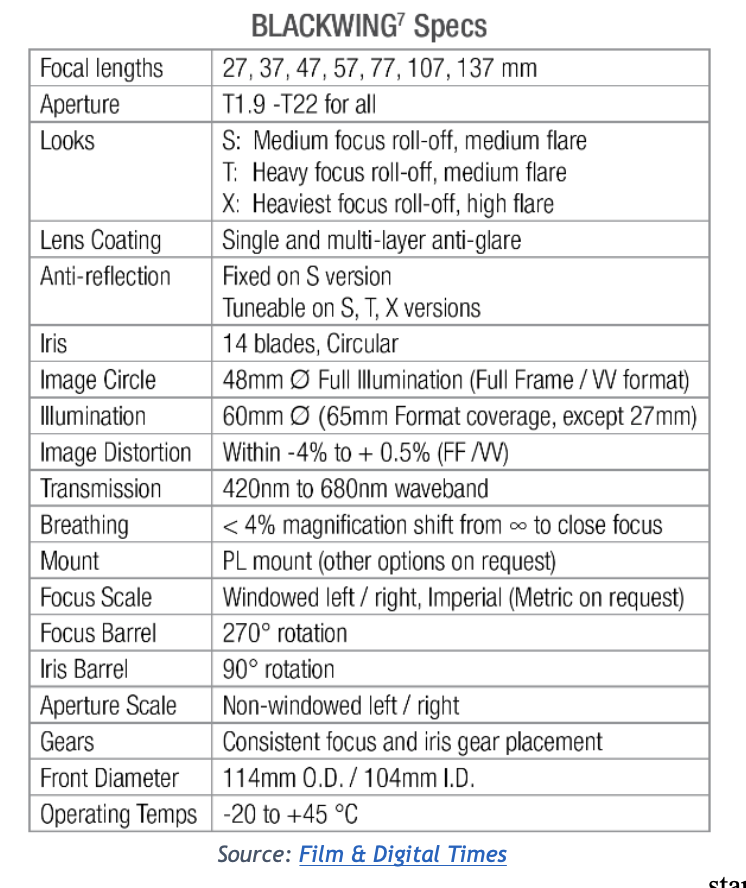 What this means, essentially, is that users begin the highly personalized purchase process by selecting their desired modifications for their BLACKWING7 lenses. Or, if they' prefer less personalized glass, they can elect for one of the three pre-set tunings.

The three pre-set editions of BLACKWING7 are Straight (S-Tuning), Transient (T-Tuning), Expressive (X-Tuning), each with their own visual characteristics.

Straight: Smooth roll-off with single layer coating. Inspired more by lenses from the early to mid-1900s, this option prioritizes sharpness and minimizes distress to the image.

Transient: Softer, Heavy focus roll-off, medium flare and light reactivity. The T-tuning serves as an aesthetic in-between to the BLACKWING7 series.

X-Tuning: Heaviest focus roll-off, high flare and light reactivity. X-tuning exaggerates edge detail halation, another throwback to digital's photochemical predecessors.



A cursory scroll through TRIBE7's Instagram would communicate the brand's deep affinity for visual artists of present and past, influences which no doubt play into the lenses' unique looks, whether it's on the S-tuned standard end of the spectrum, or the "extreme", X-tuned profile.

Also featured prominently on social media is the BLACKWING7 Binary, an aluminum-finished lens built and distributed to filmmakers to promote the new brand. The Binaries have a minimum T-stop of T1.8, just a hair faster than the actual line's across-the-board rating of T1.9. Otherwise, the Binaries are relatively demonstrative of the BLACKWING7 line, with the middle-of-the-spectrum T-tuned characteristics and an overall similar image. Although the aluminum housing sets the Binary apart from the other BLACKWING7 options, the image itself is easily comparable.




"It all began when I was researching cameras and lenses for Solo: A Star Wars Story. Neil came to me with a wonderful opportunity to experiment. They were developing the DNA lenses at ARRI Rental and that gave me an opportunity to embed some of my own meta, my history and some of my own life into the glass. Things progressed from there and now we are introducing BLACKWING7." — Bradford Young, ASC




Although roll-out and implementation of the BLACKWING7 lenses has been subtly stalled by the across-industry COVID-19 halt in physical production, there's no doubt that the formalistic latitude provided by the lenses' customizations will be employed among all digital mediums, even those without moving images.

Because of tunability offered by BLACKWING7 lenses, all products must be ordered by appointment through the official website, email (seven@7isatribe.com), or Instagram account. This is all in the brand's modus operandi of personalization, and crafting looks based on dialogue. Clearly, BLACKWING7 isn't interesting in mass-producing a look.

From there, lenses are hand-built to buyer customizations, and shipped out personally. S-Tuned primes begin at $10,000; T-and-X-Tuned at about $11,000, and Binaries at $12,700, but these prices fluctuate with consumer customizations.

Learn more at www.blackwing7.com
Contact us to customize a package to suit your production needs at low prices.