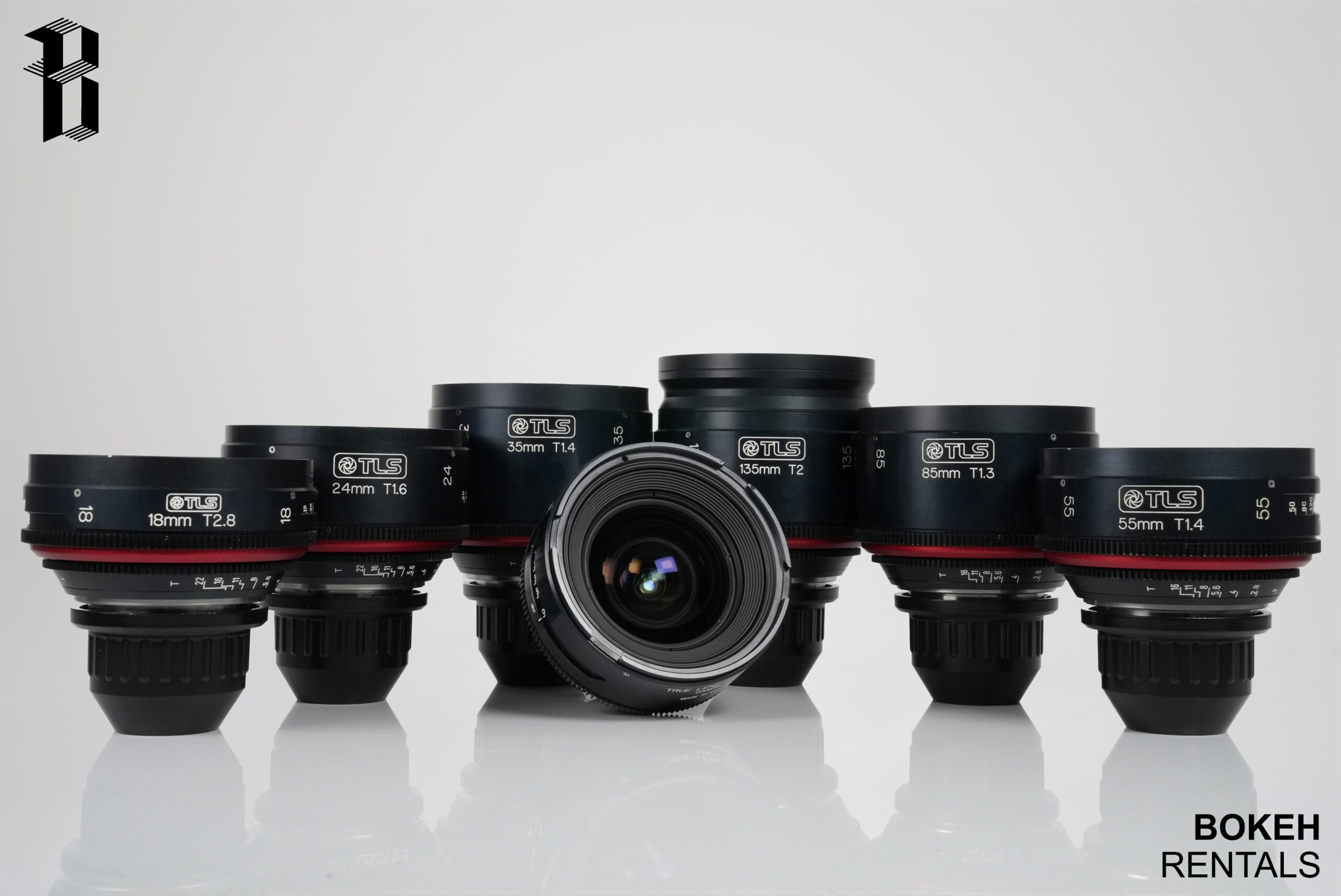 Canon K35 Lenses | Vintage Cinema Primes
By Matthew Fresolone | September 5th, 2022
From 
Barry Lyndon 
to Amazon's
The Boys
, the Canon K-35 cinema lenses have made an indelible mark on storytelling. Much renowned for their "painterly", dreamy gaze, the Canon K-35 vintage lenses are among the most celebrated lenses on the market.
| | | |
| --- | --- | --- |
| | | |
| | The Canon K-35s were employed by Barry Lyndon DP John Alcott to create images reminiscent of English paintings. Although no paintings were recreated, thousands of paintings served as a moodboard for Stanley Kubrick, John Alcott, and the Production Designer, Ken Adams. | |
HISTORY OF THE CANON K-35s
The presence of the K-35s can be traced back to the early 1970s, when Canon found itself designing a competitor to the Zeiss Super Speeds. From their introduction to the market, these relatively sharper, higher contrast primes had a profound impact on cinema. The Canon K-35 cine lenses had their heyday in the 1970s with classics like 
Barry Lyndon 
and later
Aliens.
Their use was continued for decades, and slowed as film embraced a sharper look in the late 90s early 2000s. In recent years, the K-35s have found plenty of success on Hollywood pictures, big and small. This is because the K-35s have a softening effect on sharp, pixel-perfect digital imagery. It gives a dreamier character and authenticity that is generally lacking among modern-day equipment.
American Hustle
cinematographer Linus Sandgren used the vintage K-35 lenses to bring a vintage feel to the period picture. The softness and warm flares help establish the story in the reality of the 1970s. Since the TV revolution of the past few years, K-35s have been used on a variety of small screen projects like 
The Handmaid's Tale
and Amazon's 
The Boys
.
---
THE K-35 LOOK
At the time of its inception, the K-35 look was sharper and had more contrast than the standard look. Nowadays, the K-35s have a softer, dreamier appeal unseen in modern day lenses. Compared to modern day lenses, the vintage K-35 cinema lenses also have less contrast, with a look that's been called "painterly". The K-35 has a 15-blade iris, which renders bokeh in a soft, circular form. Its out of focus areas appear "swirly", lending itself to a softer appearance. Similarly, skin tones are rendered softer and without the sharpness that's sometimes represented on human faces.
| | |
| --- | --- |
| | Director of Photography Jody Lee Lipes shot Manchester By The Sea using vintage Canon K-35 lenses. The vintage lens has a softening effect on the actor's faces, and adds a relaxed feel to the overcast, atmospheric locations. This skating rink interior is emblematic of the film's overall photography: long depths of field, fixed points of view almost separate from the action, in a cold, removed perspective. These camera setups are usually devoid of camera movement and work to keep audience's emotionally processing the intense, long-spanning drama. The Canon K-35s are a perfect choice for this shooting style, because its painterly effect can keep these longer, locked off shots interesting. Unlike, say, an action movie, Manchester by the Sea's painterly wide shots keep the audience pleased by the visuals, but able to emotionally involved themselves in the excellent writing, subdued performances, and Oscar-winning melodrama. |
| | |
---
THE K-35 BUILD
The K-35s are a relatively fast lens. Although they can't quite achieve the stunning T1.4 of the Zeiss Super Speeds, they make up for it with a large image circle of 43mm. This means that the K-35s can be used for full frame filmmaking.
| | 14mm/T2.8 | 18mm/T2.8 | 24mm/T1.6 | 35mm/T1.4 | 55mm/T1.4 | 85mm/T1.3 | 135mm/T2.0 |
| --- | --- | --- | --- | --- | --- | --- | --- |
| Aperture | T2.8 | T2.8 | T1.6 | T1.4 | T1.4 | T1.3 | T2.0 |
| Close Focus (ft) | 8″ | 12″ | 12″ | 12″ | 2′ | 3′ | 3'7″ |
| Length (in) | 3.3″ | 4.25″ | 3.3″ | 4″ | 2.8″ | 3.6″ | 4.5″ |
| Weight (lb) | 2lbs 7oz | 3lbs 12oz | 2lbs 12oz | 3lbs 14oz | 2lbs 9oz | 3lbs 5oz | 3lbs 7oz |
| Image Circle | 43mm | 43mm | 43mm | 43mm | 43mm | 43mm | 43mm |
| Front Diameter | 110mm | 110mm | 110mm | 110mm | 110mm | 110mm | 110mm |
| Lens Mount | PL | PL | PL | PL | PL | PL | PL |
Bokeh Rentals'
package of rehoused Canon K-35 vintage lenses have a universal front diameter of 110mm, which means that ND and polarizers can be swapped from one lens to another without use of a matte box. The K-35s are situated on a PL mount, which makes them a great companion for newer cinema cameras like the ALEXA AMIRA and ALEXA 35.
---
COST & ACCESSIBILITY
The Canon K-35s are among the higher priced vintage lenses on the market (and for good reason). For one, these lenses are decades-old, which means that sellers go through great care to maintain the glass. This doesn't mean that vintage lenses are more expensive than the newest builds-- but they certainly require greater care. This includes mold prevention and avoiding any discoloration within the glass. Canon K-35 packages undergo significant testing to ensure that lenses have similar color attributes. Modifications may be necessary to maintain consistency within a lens package. The Canon K35 lenses are very expensive, and a decent set can run thousands of dollars to rent per day—and that's if you can find a seller nearby. The Canon K35s are, without a doubt, one of the most expensive prime lenses out there—vintage or modern. So, if you don't have an expansive budget and resources at your disposal, you might want to rethink your strategy.
FD: The "Poor Man's K-35"
For those who need a cheaper version of the K-35s, some hobbyists have found success with the Canon FDs. These lenses were manufactured in a similar time to the K-35s and have somewhat similar characteristics. The FDs may be "the Poor Man's K-35", but they are still capable of producing a comparably dreamy, fantastic vintage look. If you're looking for visual comparisons, Media Division produced a thoughtful hour-long video comparing the two lenses that's
worth checking out
:
---
THE BOTTOM LINE
To put it simply: the Canon K-35s are legendary. They've been spellbinding audiences for fifty years, and it seems they'll be in our visual lexicon for years to come. Their swirly, soft images produce dreamy visuals that will never go stale. Although vintage lenses can often be acquired by online resellers like Ebay, the K-35s are a rarer find. Besides, outright purchasing a K-35 can cost thousands of dollars. For anyone looking to put the K-35s to use, the safest bet is a reputable rental house--such as the LA-based 
Bokeh Rentals:
---
Considering renting? Why not check out Bokeh Rentals equipment packages!
•Rent the TLS Canon K35 Cine Lenses at Bokeh Rentals
•Rent the GL Optics Canon FD Lenses at Bokeh Rentals
Contact us to customize a package to suit your production needs at low prices!