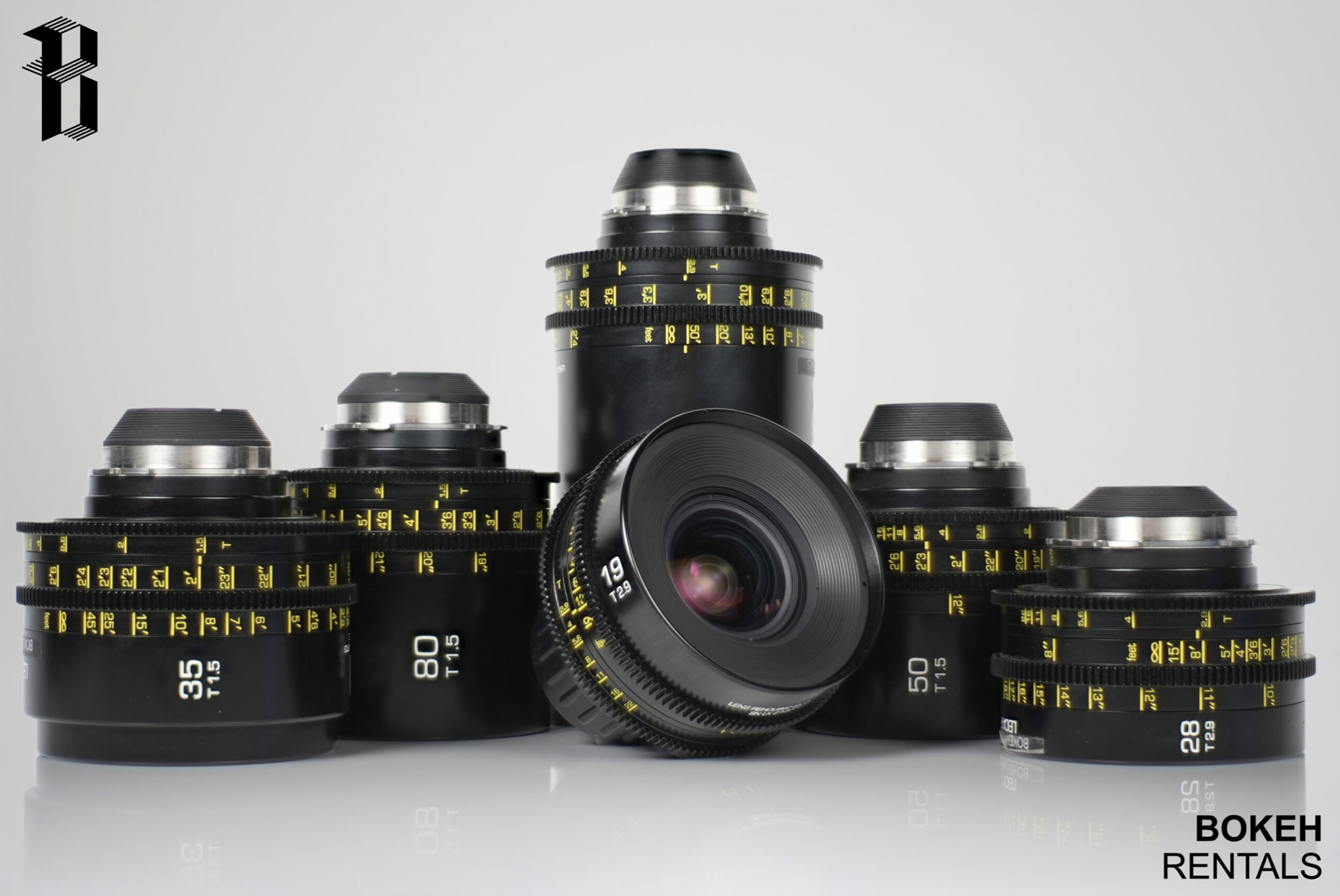 GL Optics Rehoused Leica R Super Speeds
By Bokeh Rentals | March 8th, 2022


Vintage lenses never get old—and not just in hobbyist circles! In fact, the #1 movie in the box office right now—an ARRI ALEXA LF-shot superhero blockbuster—used lenses inspired by vintage characteristics of falloff and subjective detuning to achieve magnificent results.

Because vintage is always in style, GL Optics has made a business out of rehousing vintage lenses for modern day shooting conditions. And recently, the manufacturer has done its usual magic with the Leica R Super Speed prime lenses.

The Leica Super Speeds—with various versions built between 1960 and 2000—are emblematic of the vintage, spherical lenses cinematographers have come to admire. They preserve impressive sharpness with creamy fall-off, which has a flattering impression on human subjects, with excellent skin rendering.

The Leica Super Speeds' soft, inviting look is complemented by ample warm flares, opposed to the sleek, cold flares of anamorphic lenses. Whereas anamorphic's 2x squeeze will busy any frame with more information—Leica Super Speeds naturally have a spacious, organic feel to their compositions.

The 14-blade irises create pleasant bokeh, which gracefully finds its way in the beautifully soft aesthetic of these vintage primes. Check out Sharegrid' visual demo (below) of the Leica R 80mm prime, which showcases the Super Speeds' creamy bokeh and comfortable breathing at a wide open 1.4 aperture.



The rehoused Leica R Super Speeds provide full frame coverage on the newest camera systems like RED Monstro 8K and ARRI ALEXA. This is better than the alternative—lenses with smaller image circles, which cause the image to crop and force you to purchase an adapter to achieve full-frame, such as the Atlas Orion. But, the full frame Leica R lenses makes the most use of its compositions and avoid the frustrating crop factor of cheaper camera systems.

Not only are the Leica R Super Speeds full frame, but their PL mount—the standard among professional cinema cameras—allows wide use among camera bodies. Luckily, the Leica Rs are easy to convert to other mount systems by simply attaching an adapter for whichever camera mount is needed; such usual suspects include Sony's E-mount or Canon's EF mount. With full frame capabilities and a PL mount, the Leica R Super Speeds are built for compatibility.

The rehoused lenses feature 330° rotation for smooth and precise focus adjustments (imperial units), with the exception of the 19mm, which has a rotation range of 120°.

Because the original Leica R-series primes were built over a long period, cinematographers search all over to put together a set built within a similar timespan. As this in-depth history explains (from 2m00s to 4m10s), Leica's manufacturing techniques naturally shifted throughout the years; and these changes in manufacturing can be apparent if comparing, say, an R Super Speed from 1962 with another from 1994. Although the R-series has always been chasing organic, spherical images, your lens pairings may vary slightly in the nuanced characteristics of the image, as the oldest builds contain more artifacts, aberration, and uncontrolled flare characteristics.



But, if you're able to find a package of Leica R Super Speeds built around the same years, with similar serial numbers to prove it—then you can have the utmost confidence in your primes.

For example, Bokeh Rentals' seven-lens package is comprised of Version 4 lenses from Leica's R-series which have since been rehoused by GL Optics. This means that you can shoot organic, genuine Leica R Super Speed images without worrying about startling inconsistencies in aberration or flares. The one exception, however, is in the widest lens, which is a V2.

Packages of the Leica R Super Speeds vary across rental houses. Bokeh Rentals' Leica R package is built for efficiency, as all shot sizes are possible, without any superfluous lenses to weigh down your bag (or your budget).

The seven-lens bundle is comprised of: 19mm T2.8 (V2), 24mm T2.8, 28mm T2.8, 35mm T2.8, 50mm T1.4, 80mm T1.4, 135mm T2.8.

The bundle is surprisingly consistent for a vintage rehousing. Two lenses have a maximum aperture of T1.4, whereas the other five lenses are two stops behind at a capable T2.8. These differing F-stops technically mean that the 50mm and 80mm Super Speeds fall under Leica's Summilux classification—whereas the T2.8 lenses are grouped under the Elmarit title. These titles refer exclusively to the T-stop capabilities of the lenses, and do not signify any other explicit design modifications between lenses.

Beyond aperture capabilities, all seven lenses have a 95mm front diameter for filters, such as ND or polarizers, which means less equipment needs to be purchased and carried around while shooting.

Because there's a wide range of Leica R Super Speeds out there—and they're all packaged in different combinations by different retailers—it's hard to get a firm reading on the general price range. Some used six lens packages are sold for $15,000, whereas some single lenses can be found for $2,000. Therefore, it comes down to users to seek out packages that align with their expectations and shooting circumstances. Of course, if users aren't looking for a permanent commitment to the Leica R Super Speeds, they could always rent them for a much lower price.

If you're looking to rent Leica R Super Speeds, why not consider Bokeh Rentals?

Rent the Leica R Super Speed Primes

Rent the Leica R IV Super Speed Primes

Contact us to customize a package to suit your production needs at low prices!