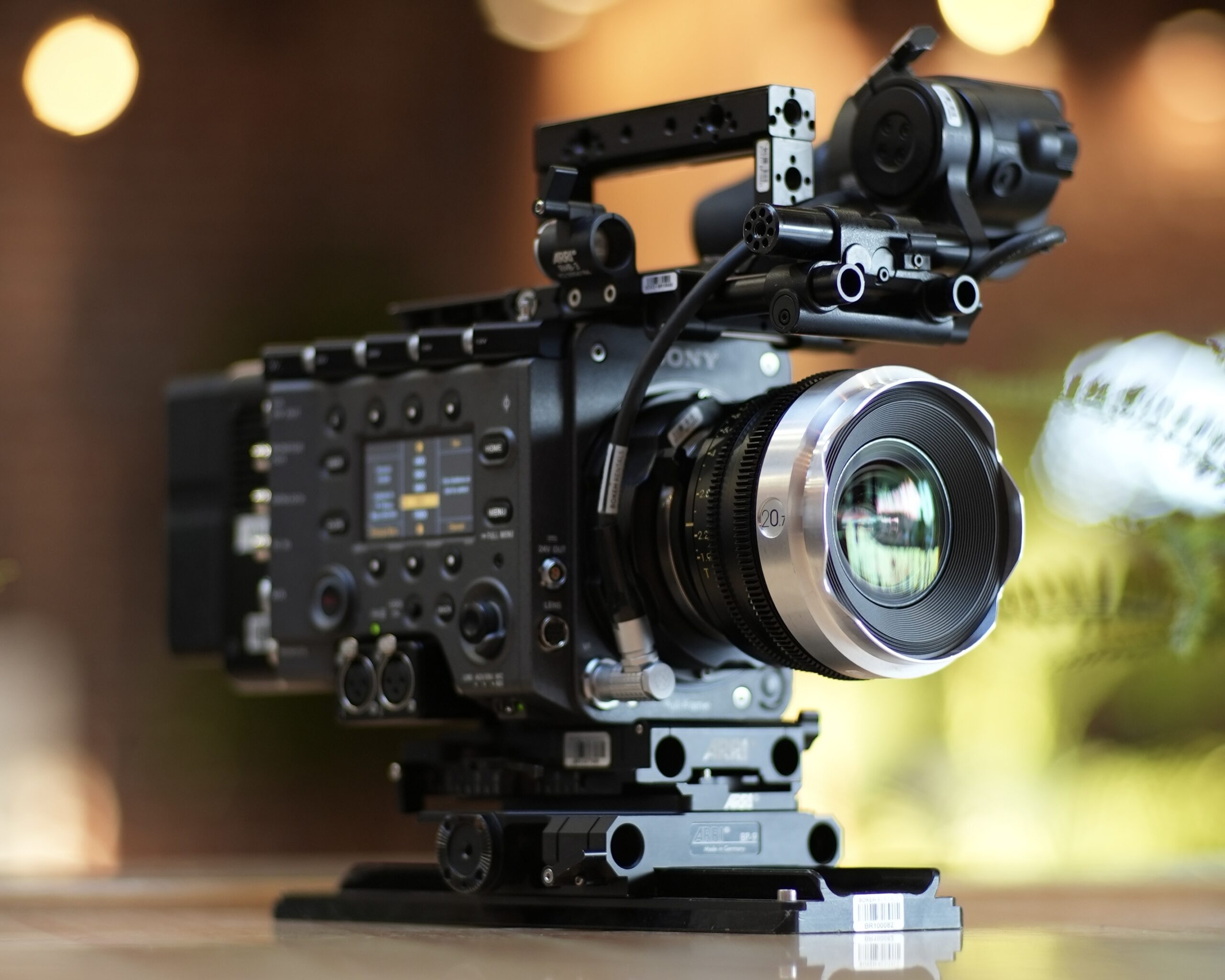 ALEXA Mini LF vs Sony VENICE: Large Format, Compact Size
By Bokeh Rentals | November 23rd, 2021

The ALEXA Mini LF and Sony VENICE are two revolutionary inventions that have brought full-frame to cinema cameras—something typically reserved for DSLRs. These two compact, professional-grade camera bodies have similar price points, applications, and capabilities—but a few crucial specs set them apart.

The Sony VENICE was a very popular release in 2017 for bringing full-frame, something typically reserved for DSLRs, to compact cinema cameras. It set Sony on a new direction after its decades of focusing on DSLR manufacturing.

The ALEXA Mini LF has a simpler history: essentially, a 4K version of the ALEXA's large format sensor was combined with the ALEXA Mini, leaving users with a compact, full-frame cinema camera. Possibly to appease streamers like Netflix, this cinema-made-simple camera body has been embraced by both modest and blockbuster-level productions.

ESSENTIAL SPECS

The selling point for both these cameras is large format at a small size. At full resolution, the Mini LF can shoot 40 fps, falling short of the VENICE's 60fps. Also, the VENICE can shoot 6K, whereas the Mini LF is limited to 4.5K resolution (although ARRI famously prioritizes image over pixel count).
Beyond the numbers, it's worth checking out footage before coming to any conclusions. Below is footage of the VENICE with Angénieux Optimo prime lenses and the Mini LF with ARRI Signature primes.

VENICE

ALEXA MINI LF

SIZE Since the selling point of these cameras is merging a large format image with a compact frame, significant effort was put into making these bodies lightweight and easily maneuverable. The ALEXA Mini LF's carbon fiber body is only 5.7lbs, with a form factor modeled after the ALEXA Mini that makes it great for versatile filmmaking—hence its heavily lauded use in the Oscar-winning 1917.
Watch legendary cinematographer Roger Deakins discuss using the Alexa Mini LF for 1917:



The Sony VENICE is made of magnesium alloy and weighs a slightly heavier 8lbs. It has LCD panels on either side of the body for both operator and AC.

EXPOSURE

As part of their versatile appeal, both cameras have exceptional low light performance. Both ARRI and Sony tout 15+ stops of dynamic range on the ALEXA Mini LF and VENICE, and although those numbers aren't ironclad, the latitude in any outdoor demo footage speaks for itself. The two cameras come with built-in ND filters, although the VENICE's 9-stage mechanical scroll wheel offers more ND options. This isn't a dealbreaker, but it could come in handy when run-and-gunning documentary footage or crunching under a tough production schedule.

Interestingly, the Sony VENICE has two base ISOs. This means that at 500ISO and 2500ISO, the noise levels in the image are identical. Some users report the 500 level looking marginally clearer; but nevertheless the dual-base ISO is an important feature when shooting in non-ideal environments, and just might push the VENICE over the finish line for more guerilla-minded filmmakers.

LENSES

Like many Sony cameras, the VENICE has a native E-mount for Sony lenses. However, VENICEs can be purchased with a PL mount depending on the retailer or rental house. Even with an E-mount, though, Wooden Camera LPL adapters can be used without any compromise to the image. The Sony VENICE has a native E-mount, as do many Sony cinema cameras. But ARRI cinema primes can be mounted without comprising image with a Wooden Camera LPL mount.

The ALEXA Mini LF comes with an LPL lens mount (an upgrade to ARRI's PL mount) but can be fitted with an EF Mount (LBUS) to fit Canon lenses, or an LPL to E-mount adapter for Sony lenses, among others.

There aren't limitations to the lenses you can use on these full frame cameras. You can use Sony lenses on the ALEXA Mini LF, ARRI lenses on the Sony VENICE; as long as there's the proper mount or adapter.

Overall, there are a lot of minor differences between the Sony VENICE and the ARRI ALEXA Mini LF. If the 60fps capability is a must, or you prefer a higher number of pixels, the VENICE is your best bet. If a smoother workflow and lighter body is essential for you, then the Mini LF might be more appealing. At the end of the day, though, the visual style is the most important thing. Before picking your compact, large-format cinema camera, be sure to find the image that best fits your desired look.

The best way to pick your favorite is by trying the cameras out yourself:

Contact us to customize a package to suit your production needs at low prices!