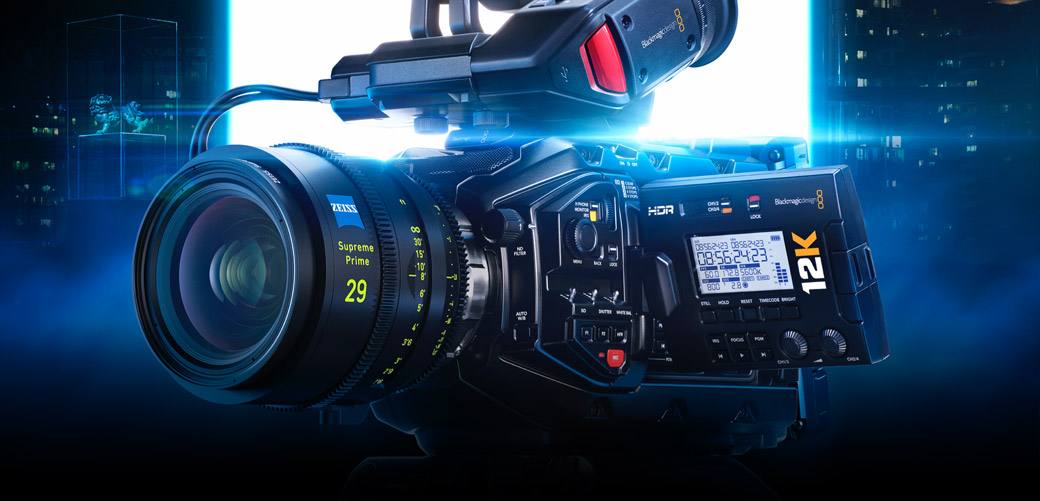 URSA Mini Pro 12K
By Bokeh Rentals | January 11th, 2022


Blackmagic Design has revolutionized the affordable cinema camera game before by combining spectacular resolution, superior workflow, and nifty form factor—and the 21st century manufacturer is doing it once again with the URSA Mini Pro 12K.

The company website describes the product as "the world's most advanced digital film camera". But what's most important isn't the limits of the new URSA's functionality—it's where the impressive features meet price.

Before jumping into the URSA Mini Pro 12K's specs, you must look at its price: $5,995 for the camera body. This is a remarkably affordable camera for its capabilities, which advance the game for digital cinema cameras as a whole.

The URSA Mini Pro 12K was essentially designed by placing a new sensor into the lightweight, magnesium alloy body of the URSA Mini. The Super 35 sensor has a size of 27.03mm X 14.25mm and is capable of shooting at a resolution of 12,288 X 6,480, equivalent to 80 megapixels per frame. That's a patently high pixel count for any digital cinema camera. Beyond the aesthetic difference that comes with better resolution, the 12K resolution gives users more creative flexibility in postproduction—as a 12K frame provides plenty of room to crop and stabilize when rendering to a 4K or even 6K frame.

In fact, this incredible resolution could technically reach IMAX resolution standards—as mentioned by Blackmagic Design in a previous press release. Although this wouldn't constitute "true IMAX" (it wouldn't be in IMAX's analog format)—and it certainly wouldn't hold a candle to the images of IMAX's world class, extremely limited cameras—this comparison does shed a light on this Blackmagic consumer camera's highly impressive image production. Beyond resolution, the URSA Mini Pro 12K has 14 stops of dynamic range. To assist with light manipulation, there is also a four-position ND filter wheel with clear, 2-stop, 4-stop, and 6-stop IR ND filters. The URSA can shoot 60fps at 12K, 120fps at 8K, 120fps at 6K (Super 16), and up to 240fps in 4K (Super 16). These capabilities on such an inexpensive camera make this device a great contender for stylish music video or commercial work—as well as useful for VFX-intensive productions.



The URSA Mini Pro 12K is outfitted with the standard PL mount for cinema lenses—but is also interchangeable and can be switched out to a Nikon F-mount or a Canon EF-mount.

Blackmagic Design also put a lot of effort into the software embedded within the URSA. The company has its own video codec, Blackmagic RAW, that makes post-production workflow even smoother. Blackmagic RAW files from the URSA Mini Pro 12K—even at its highest resolution—can be edited directly in the computer without use of a proxy. Blackmagic RAW is cross platform, available for free, and includes a developer SDK so consumers can incorporate Blackmagic RAW functionality into their own software.

To handle the large amounts of data, the URSA Mini Pro 12K has dual built-in CFast and UHS-II SD Card slots, capable of recording 900MB/s and 500MB/s, respectively. There's also a SuperSpeed USB-C expansion port that can record up to 900MB/s. Below are the bitrates of the URSA Mini Pro 12K's full resolution, and an interactive data rate calculator can be found on Blackmagic's website.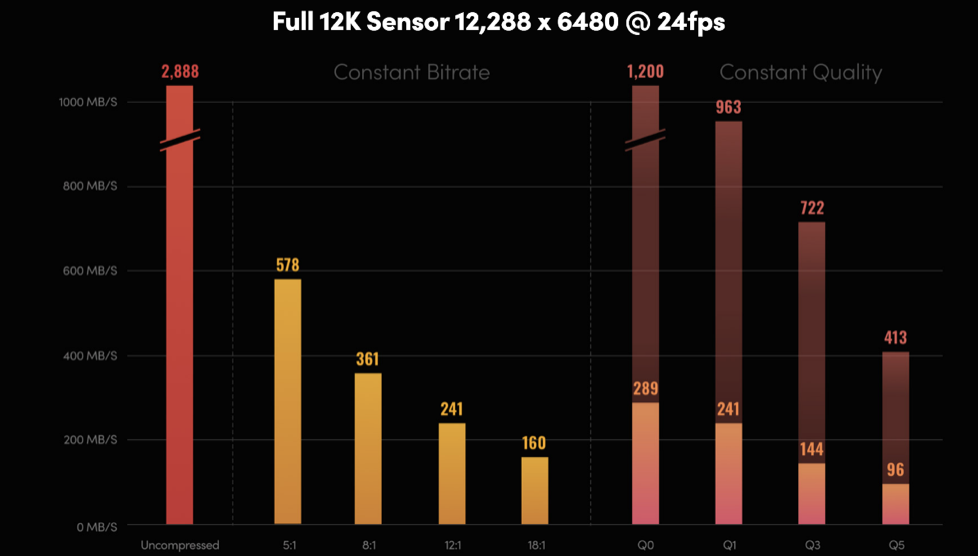 Versatility lies at the center of the URSA Mini Pro 12K's design. Whether it's the lightweight form factor, groundbreaking pixel count, various frame rates, fluid RAW workflow, or most importantly, it's affordable cost—the URSA Mini Pro 12K serves as an accessible entry for consumers eager for the world of Super 35 digital cinema.

The URSA Mini Pro 12K sits at a very comfortable price of $5,995. On its higher end are the ultra-professional bodies like the RED Ranger Monstro and ALEXA Mini LF, which go for about $59,000. Just above the URSA is the Canon C300 for about $10,000. Therefore, this might be the most affordable S35 digital cinema camera out there, at an opportune price point for filmmakers that want to advance beyond DSLRs.

Rent the Blackmagic URSA Mini Pro 12K from Bokeh Rentals

Contact us to customize a package to suit your production needs at low prices!